Outpost Trip Prices
Maria Lake Mini-Lodge
Maria Lake – 5-Star Mini-Lodge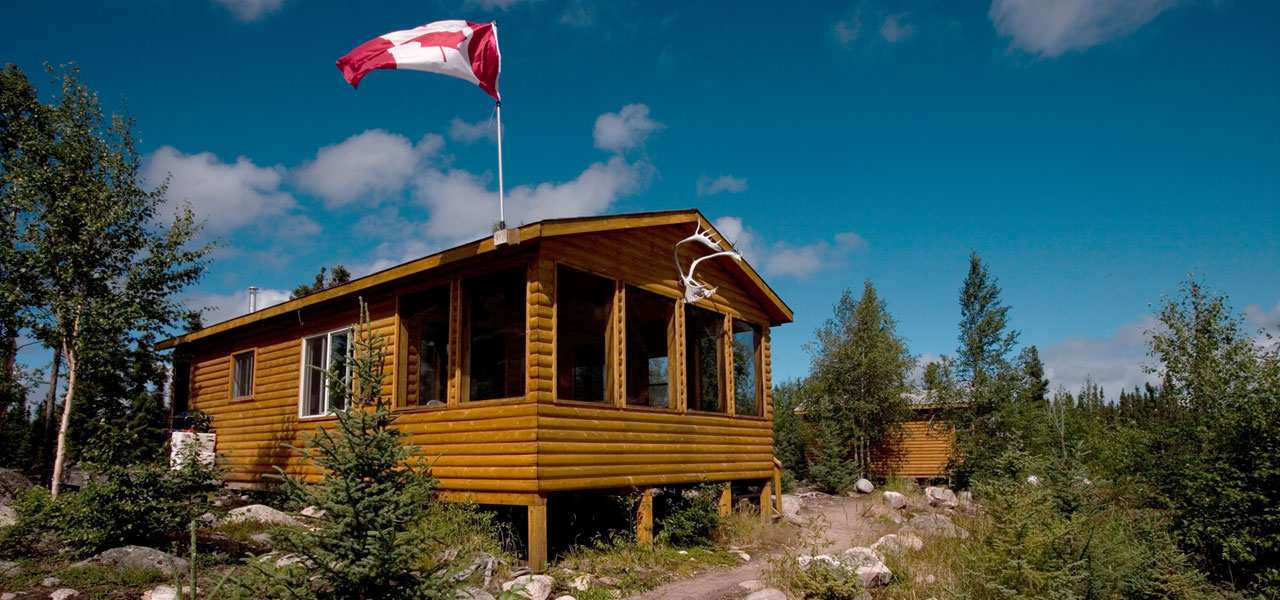 Premier 5-star Mini-lodge
Featured in Field & Stream Exclusive to only 8 guest Parties of 2 welcome
5 portage lakes
4 portage lakes Access to 5 species
Amenities
Custom 16 1/2' boats 4 cabins for 2 guests each Camp managers on-site Meals included FREE Internet service Laundry facilities available Guided for extra fee
2020 Maria Lake Mini-Lodge
8-Days Fishing (Days vary)
@ 7 day price from Winnipeg
7-Days Fishing (Sat-Sat)
from Winnipeg
4-Days Fishing (Days Vary)
from Winnipeg
Maria Lake Fall Laker Frenzy 4-Day Trip
from Winnipeg
Sept 9-13

(Sold Out)

Sept 13-17

(Sold Out)
Maria Lake Fall Laker Frenzy 5-Day Trip
from Winnipeg
Aug. 27-Sept. 1

(Sold Out)
Maria Lake Fall Laker Frenzy 8-Day Trip
from Winnipeg
Sept. 1-9

(Sold Out)

Sept. 9-17

(Sold Out)
2021 Maria Lake Mini-Lodge
8-Days Fishing (Days vary)
from Winnipeg
July 21-29

(8 Spots)

July 29-Aug 6

(Sold Out)

Aug 6-14

(Sold Out)
7-Days Fishing (Sat-Sat)
from Winnipeg
June 5-12

(Sold Out)

June 12-19

(Sold Out)

June 19-26

(Sold Out)

June 26-July 3

(4 Spots)

July 3-July 10

(2 Spots)

July 10-July 17

(Sold Out)
4-Days (Summer) Fishing (Days Vary)
from Winnipeg
July 17-21

(Sold Out)

July 21-25

(8 Spots)

July 25-29

(8 Spots)

July 29-Aug 2

(Sold Out)

Aug 2-6

(6 Spots)
4-Days (Fall) Fishing (Days Vary)
from Winnipeg
Stevens/Nicklin Lake Deluxe Outpost
Stevens Lake & Nicklin Lake – 5-Star Deluxe Outpost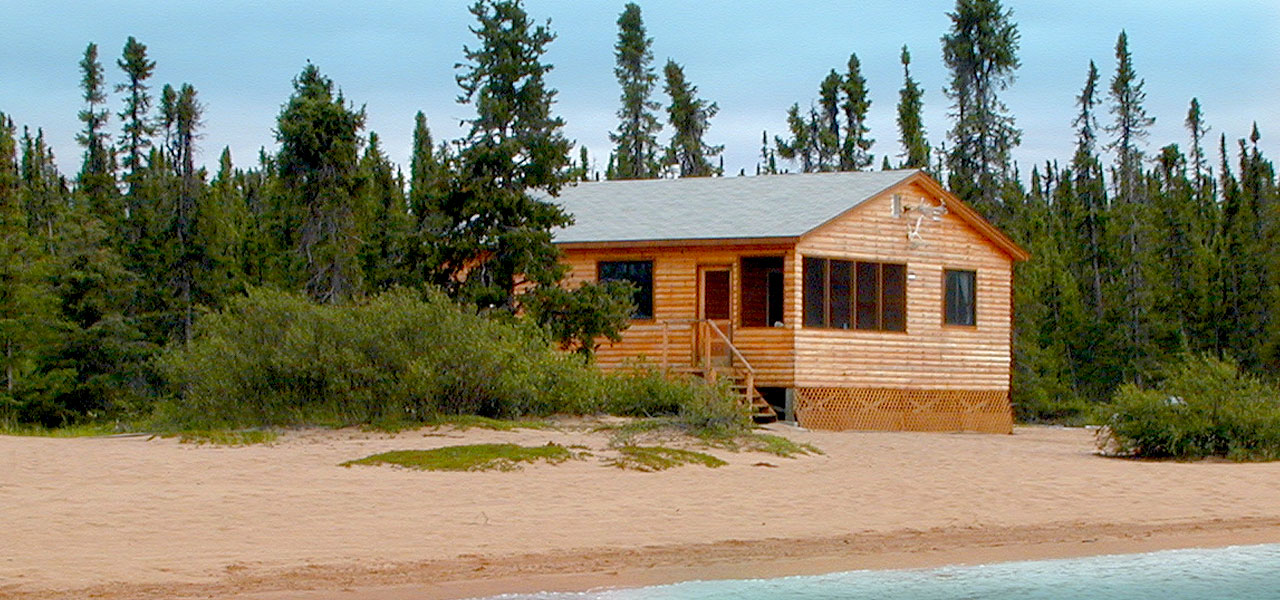 3 Lake System
Access to 5 species 3 large lakes 1 Portage Lake
Amenities
Custom 16 1/2' boats Camp manager onsite 2 cabins for 4 guests each Meals included FREE Internet service Laundry facilities available Guided for extra fee
2020 Stevens/Nicklin Lake Deluxe Outpost
8-Days Fishing (Days vary)
@ 7 day price from Winnipeg
Aug. 11-19

(Sold Out)

Aug. 28-Sept. 5

(3-4 Spots)

Sept. 5-13 (Fall Fishing)

(4-8 Spots)
7-Days Fishing (Sat-Sat)
from Winnipeg
2021 Stevens/Nicklin Lake Deluxe Outpost
8-Days Fishing (Days vary)
from Winnipeg
July 17-25

(Sold Out)

July 25-Aug 2

(8 Spots)

Aug 2-10

(8 Spots)

Aug 10-18

(4 Spots)
7-Days Fishing (Saturday - Saturday)
from Winnipeg
June 5-12

(Sold Out)

June 12-19

(Sold Out)

June 19-26

(Sold Out)

June 26-July 3

(Sold Out)

July 3-July 10

(Sold Out)

July 10-July 17

(8 Spots)
Bain Lake Deluxe Outpost
Bain Lake – 5-Star Deluxe Outpost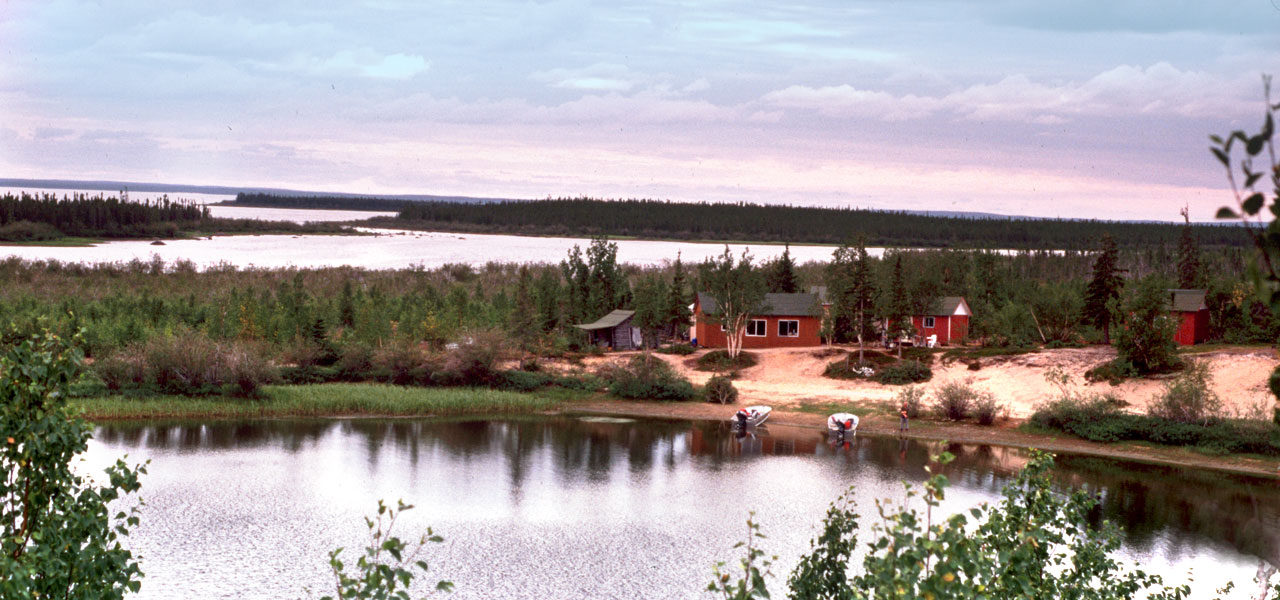 Deluxe 5-star Outpost
Exclusive 12 Guest camp Perennial Favorite
Vast waterway, over 50 miles
1 Portage Lake 5 trophy species
Amenities
Custom 16 1/2' boats 3 cabins for 2-4 guests each Parties of 2 welcome Camp managers on-site Meals included Satellite Phone
2020 Bain Lake Deluxe Outpost
8-Days Fishing (Days vary)
@ 7 day price from Winnipeg
7-Days Fishing (Sat-Sat)
from Winnipeg
4-Days Fishing (Days Vary)
from Winnipeg
Bain Lake Fall Laker Frenzy 4-Day Trip
from Winnipeg
Aug. 28-Sept. 1 (Sold Out)

Sept. 1-5 (Sold Out

Sept. 5-9 (Sold Out)

Sept. 9-13

Sept. 13-17
Bain Lake Fall Laker Frenzy 8-Day Trip
from Winnipeg
Sept. 1-9 (Sold Out)

Sept. 9-17
2021 Bain Lake Deluxe Outpost
8-Days Fishing (Days vary)
from Winnipeg
7-Days Fishing (Saturday - Saturday)
from Winnipeg
June 5-12

June 12-19 (Sold Out)

June 19-26

June 26-July 3

July 3-July 10

July 10-July 17
Burnie Lake Deluxe Outpost
Burnie Lake – 5-Star Deluxe Outpost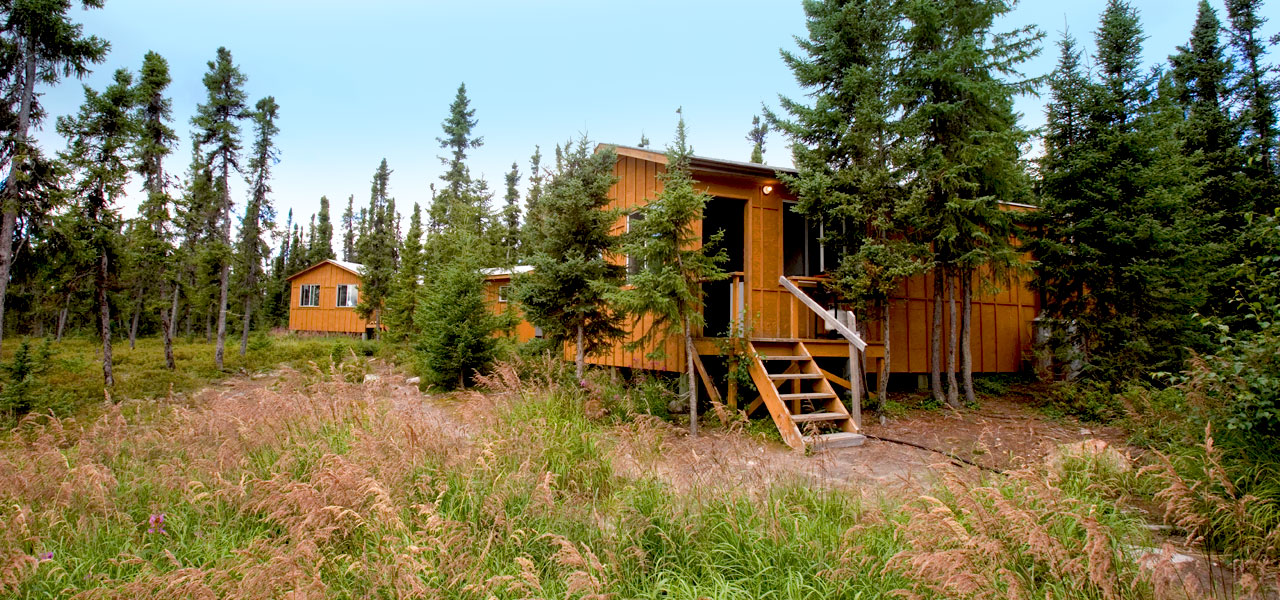 Deluxe 5-star Outpost
Exclusive to only 8 guest Parties of 2 welcome
18 Miles of North Seal River
Access to 5 species 2 large lakes Long Lake portage & overnight camp
Amenities
Custom 16 1/2' boats Camp managers on-site Meals included FREE Internet service Laundry facilities available
2020 Burnie Lake Deluxe Outpost
8-Days Fishing (Days vary)
@ 7 day price from Winnipeg
July 22-30

July 30-Aug. 7 (4 left)

Aug. 7-15 (4 left)

Aug. 15-24 (4 left)
7-Days Fishing (Sat-Sat)
from Winnipeg
2021 Burnie Lake Deluxe Outpost
8-Days Fishing (Days vary)
from Winnipeg
July 21-29

July 29-Aug 6

Aug 10-18
7-Days Fishing (Saturday - Saturday)
from Winnipeg
June 5-12

June 12-19 (Sold Out)

June 19-26 (Sold Out)

June 26-July 3 (Sold Out)

July 3-July 10

July 10-July 17
Clifton Lake Classic Outpost
Clifton Lake – 4-Star Classic Outpost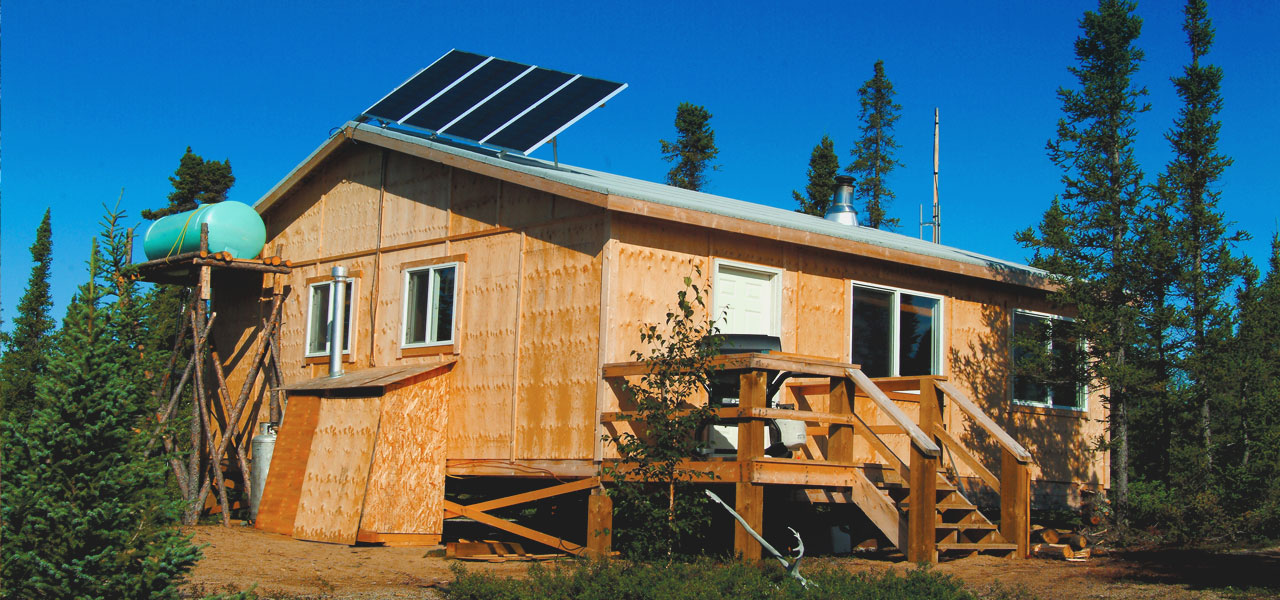 Classic 4-star Outpost
Only cabin on Clifton Lake Parties of 4 – 8 guests Clifton Lake may be exclusively reserved for a party of 4
Legendary Fishing
1 large lake 4 Trophy Species
Amenities
16' and 14' custom boats Solar Powered Modern kitchen and bath Camp managers on-site Meals included FREE Internet service Laundry facilities available
2020 Clifton Lake Classic Outpost
8-Days Fishing (Days vary)
@ 7 day price from Winnipeg
July 18-26 (Sold Out)

July 26-Aug. 3 (Sold Out)

Aug. 3-11 (Sold Out)

Aug. 11-19

Aug. 19-28 (Sold Out)

Aug. 28-Sept. 5 (Sold Out)

Sept. 5-13 (Fall Fishing)
7-Days Fishing (Sat-Sat)
from Winnipeg
2021 Clifton Lake Classic Outpost
8-Days Fishing (Days vary)
from Winnipeg
July 17-25

July 25-Aug 2

Aug 2-10

Aug 10-18
7-Days Fishing (Saturday - Saturday)
from Winnipeg
June 5-12 (Sold Out)

June 12-19

June 19-26

June 26-July 3 (Sold Out)

July 3-July 10

July 10-July 17
Terms and Conditions:
Fishing Licenses and Taxes Not Included in Trip Cost. Now taking reservations for 2020 & 2021. A deposit of $2000 US for NSRL and $1400 US for the Mini-Lodge and Outposts is due within 7 days to confirm reservation. Visa, Mastercard, Discover, and American Express accepted for deposits with no extra fees. All payments are non-refundable. Surcharges may be applied for currency fluctuations and fuel price increases. Due to the popularity of our camps, we welcome bookings for 2021. Full payment for June trips due by April 15 and July trips due by May 1. Full payments for August and September trips due by May 15. Payments not received by that time will automatically be considered a cancellation. Prices and conditions are subject to change without notice. Trips cancelled because of late ice out must be rescheduled the same calendar year. We strongly recommend the purchase of trip insurance. Trip Insurance should be purchased within 7 days of reservation. All payments and cancellations are nonrefundable. Cancellations that can be resold will be credited to the following year as per the amount of resale. There is an additional fee of $275 per day for single fishermen at the lodge. At the outposts, guiding is available at $275 a day (based on 7 days). Camp manager can guide 1-2 days at $225 a day. Guests using all Gangler's equipment, including boats and motors, without the services of a guide in the boat, are responsible for any damage incurred and damages must be paid prior to departure from camp.
Responsibility – North Seal River Lodge, Maria Lake Mini-Lodge, Stevens/Nicklin Lake 5-Star Outpost, Burnie Lake Outpost, Bain Lake, Clifton Lake Outpost and Gangler's Fly-In Lodges make every effort to serve our guests, but will assume no responsibility or liability for any hazard of any kind associated with these trips. Neither is any obligation nor responsibility assumed for any mechanical, political, meteorological, climactic, or other event, or for the services of transportation companies, contractors, or other principals for which North Seal River Lodge, Maria Lake Mini-Lodge, Stevens Lake 5-star Outpost, Burnie Lake Outpost, Bain Lake Outpost, Clifton Lake Outpost or Gangler's Fly-In Lodges acts as agents.