Great Gangler's Overnight Camps from the Main Lodge.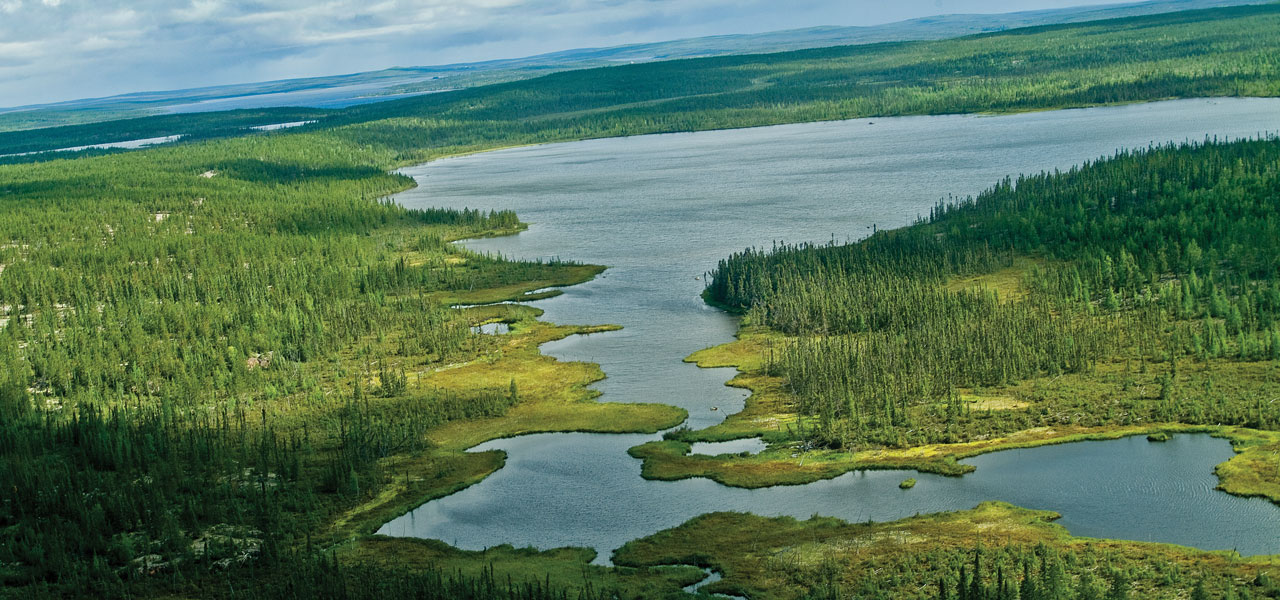 Our Overnight Options
The vast North Seal watershed is made up of over 100 lakes, with several so large a one day excursion merely scratches the surface. For those serious anglers who crave exploration, we have created rustic overnight camps on these waters, giving them the opportunity to explore nooks and crannies never touched by an angler's cast. Serious adventure for hardcore anglers.
Blackfish Lake
Blackfish Lake overnight option features two tent-cabins on its far north end. This incredible lake is a four-species trophy destination and only accessible as a day trip via portage or fly-in. Now you can enjoy more time exploring the vast stretches of trophy grand slam water that produces many Master Angler awards yearly and has been the setting for several popular TV shows.
Whitmore Lake
As part of an ongoing commitment to exploration and guest satisfaction, we have created an overnight at Whitmore Lake. This is a large untouched beautiful lake offering an incredible mix of habitat. The Southwest end of this lake is completely breathtaking and unique, looking more like a scene out of the Canadian Rockies. It has a great population of pike, walleye, and grayling but the sleeper is its deep trout holes. Whitmore has some of the deepest holes in the North Seal ranging from 125 feet to 200 feet deep and limited angling has produced lakers over 40 lbs.. This overnight camp features a 16′ x 20′ cabin and two boats. Accessible by fly-in only.
Sprott Lake
A Gangler's favorite, our Southernmost lake features dynamite action and size on big pike, walleye, and lake trout. Its three trout holes have never been explored. This overnight camp features a 16′ x 16′ cabin and two boats. Accessible by fly-in only.