The 'True' Trophy Canadian Grand Slam Fishing.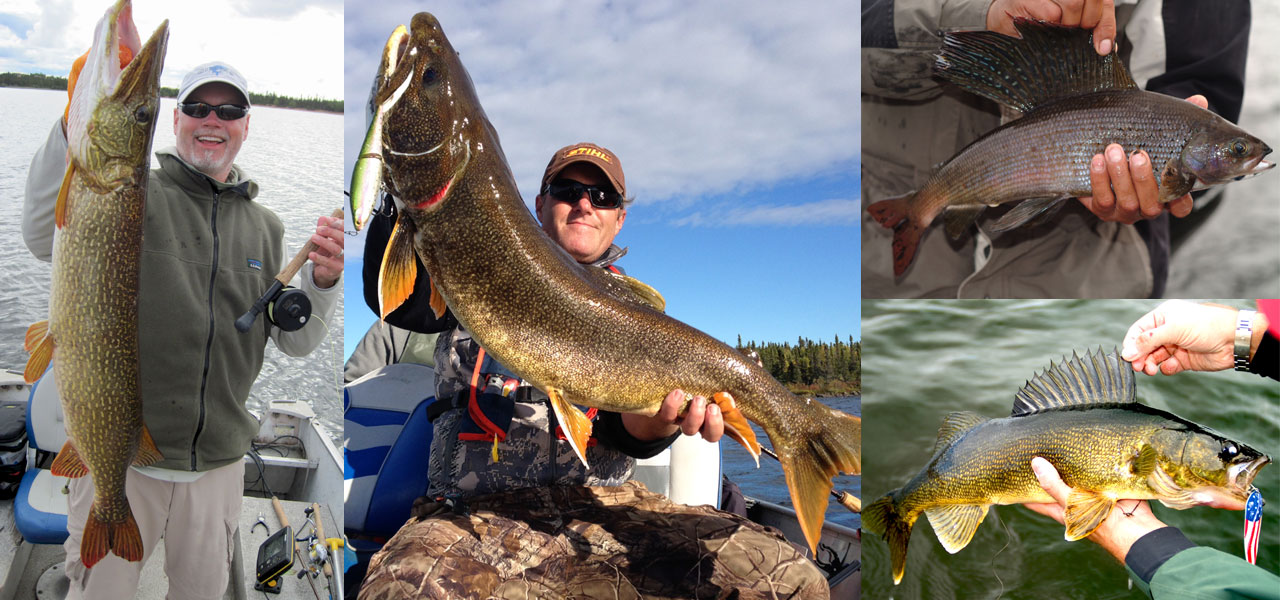 4 Trophy Species in Most Lakes + others
Vast Amount of Lakes and Rivers to Choose From
Advanced Species Targeting
Catch all 4 species in one day or one week
The Best Chance at a Canadian Grand Slam!
For many anglers, a great attraction to the Canadian North is a water system with the potential to offer the Canadian Grand Slam – trophy pike, lake trout, walleye, and arctic grayling. The list of Canadian waters where all four of these species actually exist is extremely limited and the lakes which have true trophy potential for all four almost non-existent. It is here where the North Seal rises to the top as one of Canada's truly unique fisheries. An extremely diverse and fertile watershed, its waters are special and offer an incredible mix of habitat. Trophy fish of all five species (big whitefish too!) thrive here and this combination of size, quantity, and variety is what has quickly made the North Seal Canada's premier sportfishing destination. Our guests continually catch large fish and the following are the largest to date; 51.5" pike, 46.5" lake trout, 32" walleye, a 22" grayling, 30" Burbot and a 24" whitefish!
Quantity featured several dozen 200 fish per boat days and the record is 308 fish in one day in one boat.
A typical day on the North Seal is often the epitome of fishing the Canadian North. Slamming big pike every cast, trying to reef up a monster laker, catching a seemingly endless supply of huge walleye, concluding with a final picturesque setting of a your dry fly rushing down a set of rapids to a huge, waiting grayling. Big fish, variety, AND action – this is what sets the North Seal above other Canadian fisheries. You must EXPERIENCE of the North Seal !
All of our Lodges and Outposts offer all 4 Trophy Species.
Because the North Seal river system connects all of the lake together, we benefit in having all species moving throughout the system. All of our camps have 4 species plus others like whitefish and burbot. We can guide you in catching these trophy fish on any of our lakes.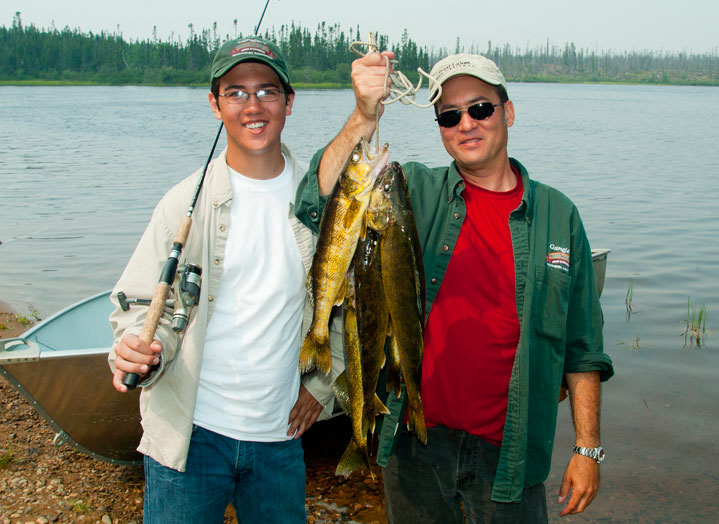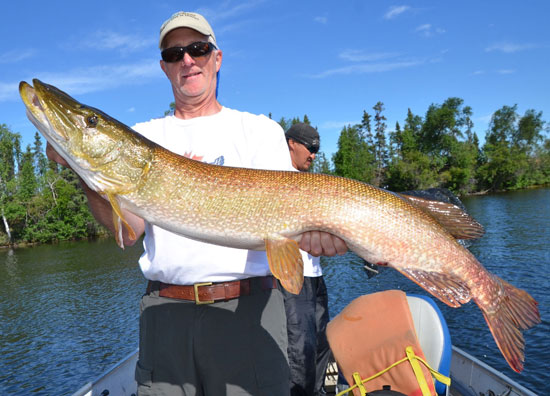 Trophy Northern Pike
Trophy Pike in the top 10 biggest in Manitoba Trophy History. Our lakes and rivers are teaming with big trophy pike as well mid-size fish that will make your arms burn.
Trophy Lake Trout
Some of the biggest monsters have alluded capture yet the biggest Lake trout taken here was a 46.5″ monster. When they get that big or bigger you had better have the right pound test on.
Trophy Walleye
Catching Trophy Walleye can be difficult because they hide among the other schooling walleye. You can spend a whole afternoon pulling walleye out of the water but catching a trophy takes a little more tactic. Our largest walleye is 32″ fish.
Trophy Grayling
Trophy Grayling are the Crown Jewel of the North Seal and a fly fisherman's dream. Many people overlook fishing for this beauty which is why there are some many large grayling in our rivers. Our largest trophy grayling is a 22″ beauty.