Every year we enjoy sharing guests' tales of their fabulous fishing at Gangler's. With the absence of a 2020 fishing season and with all of us deprived of our annual Canadian angling fix, here's a fond story from years past to help you satisfy your Canadian withdrawals. Hope this helps!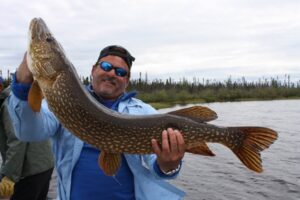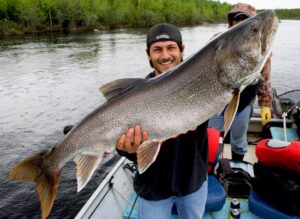 "The Two Joes are father and son team Joseph Columbo Jr. and Sr.

Team Columbo have been Gangler's guests for almost 20 years. In that time, they've caught some amazing fish, including Joe Sr.'s monster 48″ pike which was featured on the cover of Travel Manitoba's Master Angler guide.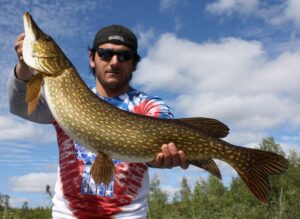 Joe Columbo Jr. was so young when he first visited Gangler's, some of the fish he landed were longer than he was tall! After a short hiatus, we looked forward to their return in 2017 and their 5-day trip continued as if they never left –  catching huge fish including couple of monster lake trout, and Joe Sr. rekindled his success on big pike. Joe Jr. just sent us a note when we asked him to look for some of the REALLY OLD photos-
"I can't find the ones from when i was 16, when we stayed at the "honeymoon" cabin and we had the first Clisby Lake experience without a cradle!  (Still the most impressive thing I've ever seen is owner Ken Gangler guiding us and  barehanding each of those huge bad boys in the bay !) All of those were before the world went digital! I may have an actual photo album somewhere."
We hope you enjoy the photos they shared with us and we look forward to seeing them again someday.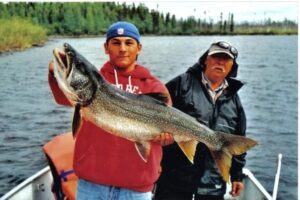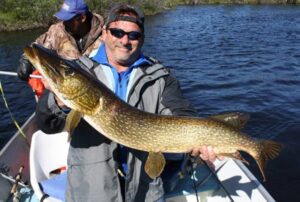 Space is booking up so please call 1-866-515-6343 or email ganglers@ganglers now.