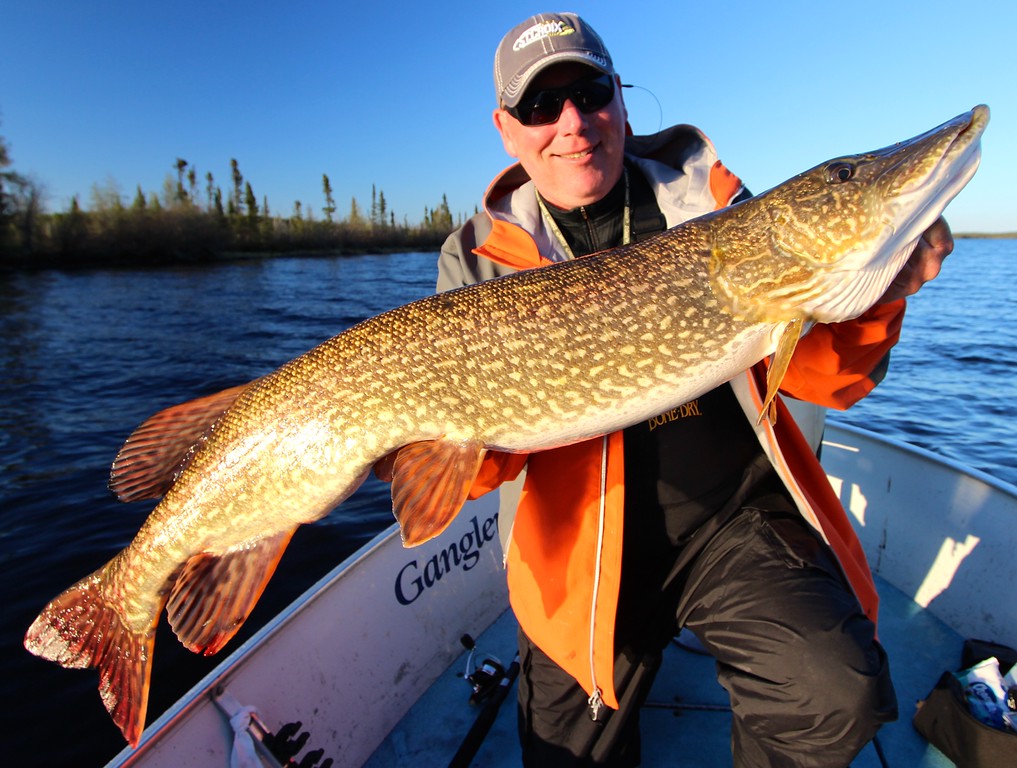 It has been our pleasure to host many of the world's greatest fishermen over the years. To us, one of the 'unsung' heroes is Mike Borger. Mike, a well-traveled former guide, has now fished with us twice at Maria (June) and Burnie (late July) and each time his results were astounding. This guy knows how to find and catch big fish ! He is also an excellent educator and when we approached Mike about doing a hosted trip at our Bain Lake Outpost, Mike jumped at the chance. Bain is an incredible , big system of water, fed by 5 rivers including the North Seal. It has produced pike to 49″, lake trout well over 40″, walleye over 32″ and some great Arctic Grayling fishing. The days will be spent Bain's incredible mix of structure with evenings informal fishing sessions with Mike as all review the days results and brain storm the next day's tactics. Mike is hosting two clinics, July 27-Aug. 3 and Aug. 3- 10, 2019. Space is limited to 8 guests per session (groups of 1-2 are welcome).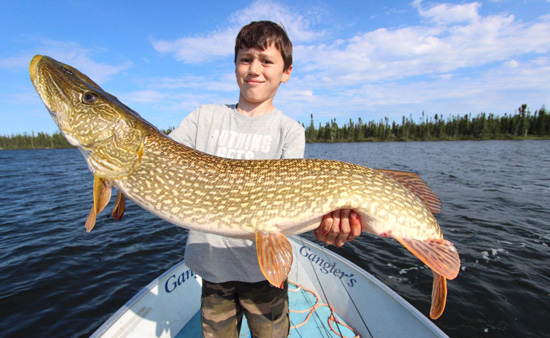 All meals are built into the package at $ 3795. For more info, drop Ganglers a line or go to Mike's link, Canadafishingguide.net/canada-fishing-guide-hosted-trips/ , and feel free to contact him directly.
Want to enjoy incredible water and learn at the same time ? You can not beat this combination of Ganglers, Bain and Mike Borger.
Fall Laker Frenzy at Maria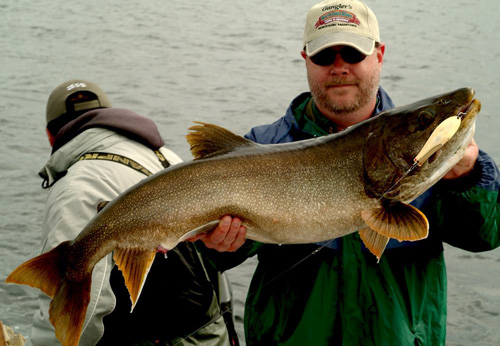 Fall is a special time of year, especially when the lake trout are spawning ! Catch lakers like never before in shallow water and enjoy the comforts of our Mini-Lodge which so many guests have come to love. We had four repeat springtime guests try this trip last year and they said it was the most incredible fishing action they have ever experienced.Loved it so much they rebooked ! It is also a time of the year when the fall colors are amazing, the Northern Lights as incredible as they can get, and the big pike gorging themselves for the long winter.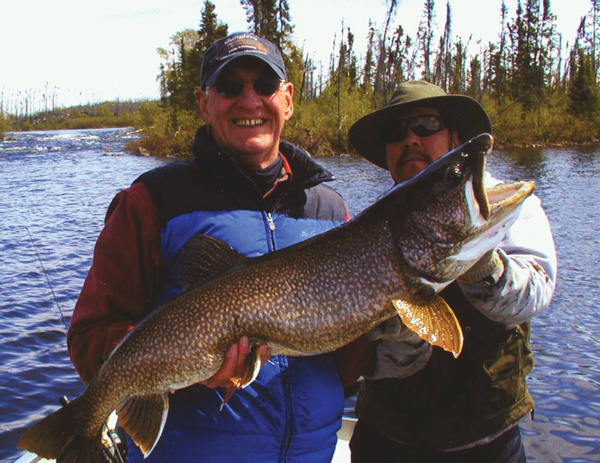 Travel from Winnipeg. This special trip is limited to 8 spots per week
September 1-8 (4 spots left)
September 8-15 (8 spots available)
7 day trip $ 3795 from Winnipeg, license and taxes extra.
2019 Reservations
2019 spots are steadily filling. Please give us a call and we will be glad to discuss which best fits your desired 2019 wish list or check our website for availability.