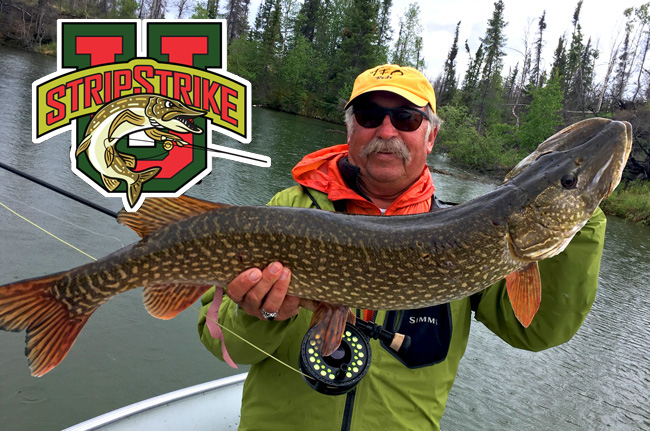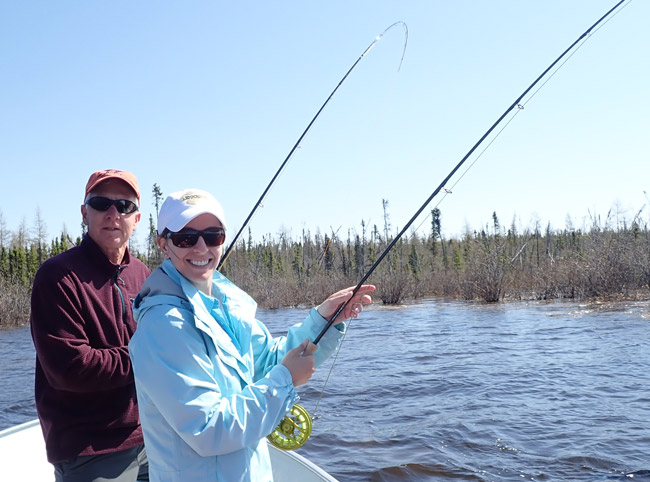 Whether you are a seasoned fly-fishermen or someone who just wants to learn the sport, Ganglers has a real treat for you this year !
Enjoy expert instruction in flycasting and Fly-tying with two of the Masters, instructors Drew Chicone and Joe Mahler, as they bring their acclaimed Strip Strike University to Gangler's North Seal River Lodge June 11-15, 2019.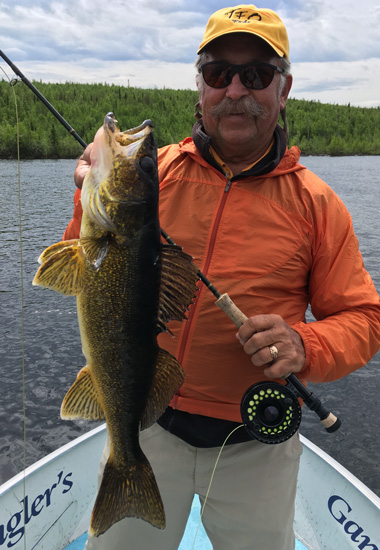 With Drew and Joe, learning is A BLAST and combined with the incredible fishery of the North Seal, it promises to be a very special week. Strip and Strike has primarily focused on salt-water flats destinations and their clinics have been very popular with our good friends at Abaco Lodge. We are excited to host this trip at our very special freshwater fishery. A great way to combine expert instruction with a 5 star fishing experience.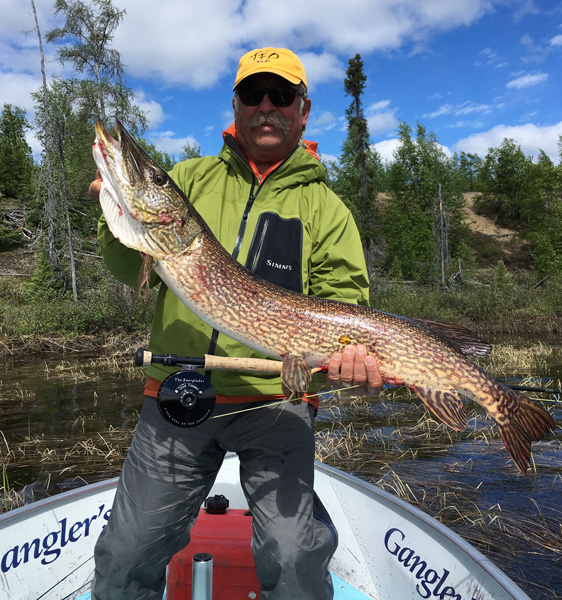 This special four day trip (4 days fishing) is being offered at Ganglers regular 4 day price of $ 5295 US and includes a host of special promotions from top brands, including 3 complimentary pike flies (Ganglers NS specials) tied by owner Ken Gangler. There are only 12 spaces available so contact us asap if you can attend this very special trip. We will be adding new details to our website as we add new sponsor promotions to this great event. Don't miss out, give us a call or email now to lock in your spot or learn more !
Pike on the Fly
Flyfishing for pike has gone from low on the totem pole to a coveted trip. Where else can you visually cast to and catch 30-60 fish a day, with some giants mixed in !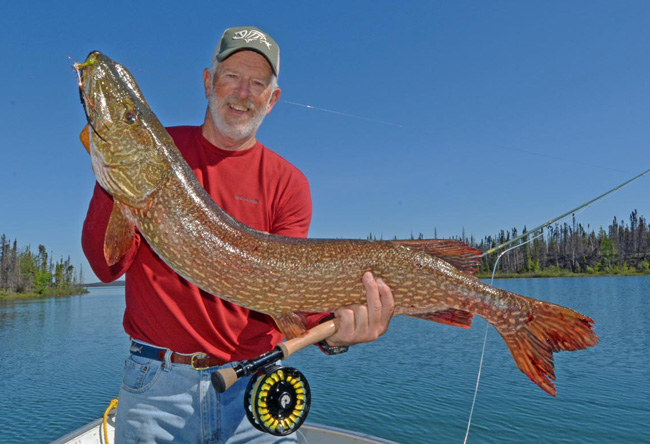 At Ganglers. we have been encouraging and assisting its growth since 1997 when we did our first hosted trips with Larry Dahlberg and Lefty Kreh. That trend has been continuous as we consistently work with the top people and products in the field. Whether a beginner or an avid pro, we have what it takes onsite to make this your dream trip. And if you wish to mix conventional and fly ? Not a problem. We still have a large contingent of conventional anglers who avidly fish the North Seal every year.
It is not about how you catch them- but that you catch them (and lot's of them )!