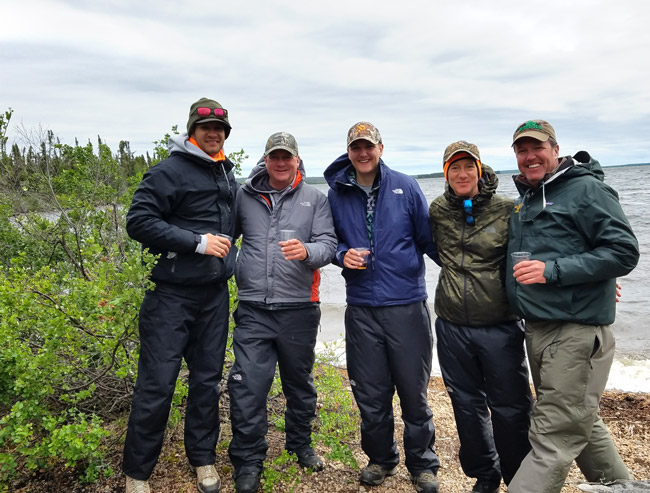 Ganglers is fortunate to have the support of a very large repeat clientele, with over 70% of our guests returning every 1-3 years. Guest Craig Annunziata is one of those guests and every year he shares a report on his phenomenal fishing experiences. His 2018 report had a new twist you will enjoy. Craig is one of the many who recognize our main lodge is unique, offering a multitude of fishing options unequaled in Canada. Our goal was to place boats on so many quality lakes that the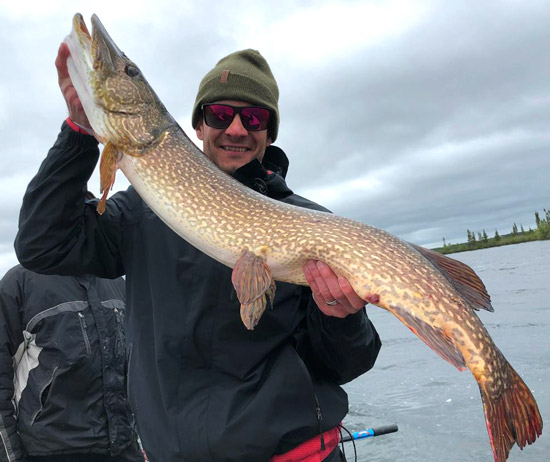 pressure would remain minimal, guaranteeing pristine fishing forever. Craig's 2018 trip featured a lake he had never visited before. After his experience, it won't be his last trip there!
Hey Ken,
The Annunziata group had another epic trip to Ganglers in 2018. After 14 years of going to Ganglers, this year, as every other, did not disappoint! As you know, the water was very high when we arrived in June. We decided to fish a lake that we had never fished before, Calder. When we arrived there, it began raining very hard and the water got very choppy. Our guides decided to try to find some protected shore line to avoid the weather, and we happened across a narrow creek. Because the water was so high, we were able to get into the creek that was otherwise unfishable. Well, that was the beginning of another epic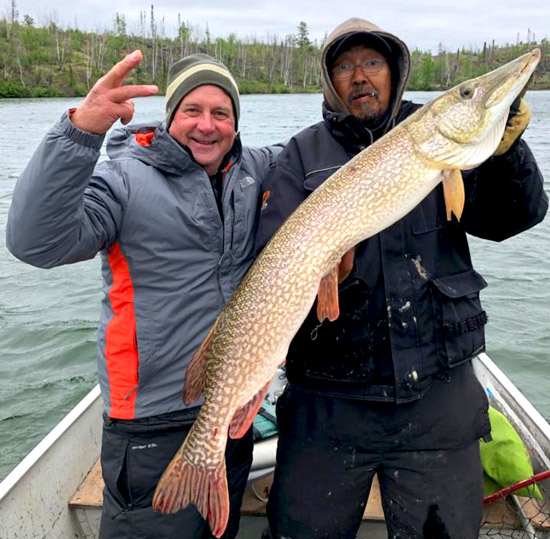 Gangler's adventure! We navigated up the river very slowly, and had the time of our lives. There were three of us fishing, and we caught hundreds and hundreds of fish. Not only did we not have to cast our lures, as dangling them in the water was enough, but we found some holes in the twists and turns of the creek that each produced 50 to 100 fish.  We all joked about trying to find a way to camp overnight there and continue up the creek, but hardly an option with the bad weather. Anyway, that was just one of our adventures this year and it is one for the memory books. The people, food and fishing make Ganglers second to none for fly-in lodges. Here are a few pictures.
See you next year!
Best wishes,
Craig
2019 Reservations Updates and Openings2019 is shaping up to be another busy season. At the main lodge, we still have some June space left in the 4,5, and 7 day trips. The outposts have scattered openings. Clifton has June 22-29 open, a spot that is rarely available. Maria and Bain have limited space June 29- July 6. Give us a call for more details on current availability.
North Seal/Churchill Combo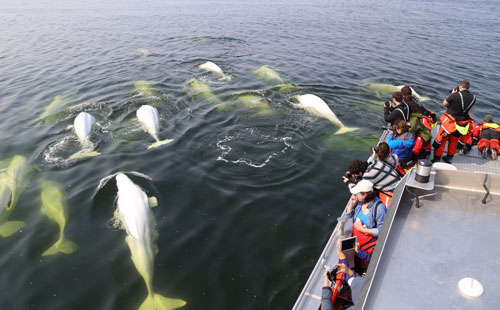 What an amazing treat, the best of Northern Manitoba, offering two very DIFFERENT worlds in the same excursion. In 2019, we will be offering guests a choice between three very different Churchill packages, ranging from 2-4 days. We will feature even more on this later , sharing some of our guests' fabulous 2018 experiences. This Combo trip is quickly growing in popularity and for good reason. It is a great time to be at Ganglers and Churchill's combination of 50,000 beluga whales and the famous polar bears are a marvel.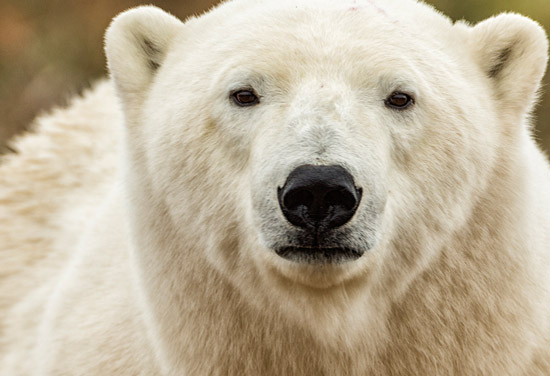 The Combo starts at $6895 US for 4 days at Gangler's North Seal River Lodge, 2+ days/2 nights in Churchill, 2 tours, and all travel between Winnipeg and the North ! The Ultimate Northern Manitoba adventure, great for couples and families, something you will cherish together forever!
Global Rescue Included 2019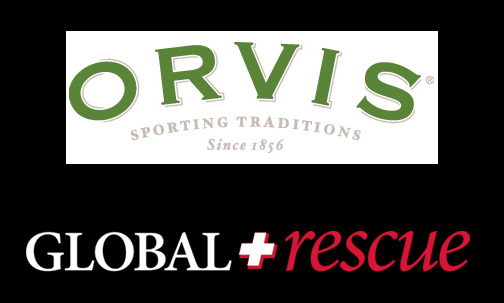 Gangler's is Manitoba's ONLY Orvis endorsed lodge. Orvis endorsed lodges have access to special considerations for the acclaimed Global Rescue Medical Evacuation Insurance packages . We believe in it so strongly we will be including it in ALL Gangler's fishing packages for 2019. One more reason why Gangler's is YOUR #1 Canadian outfitter for your 5 star angling adventure.