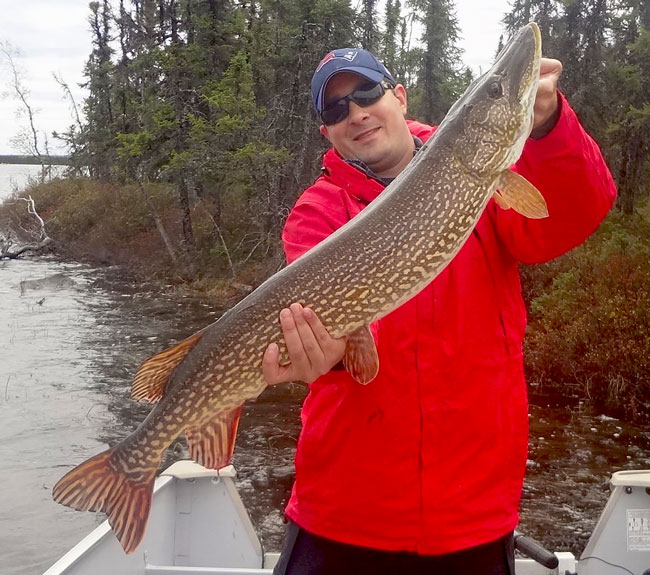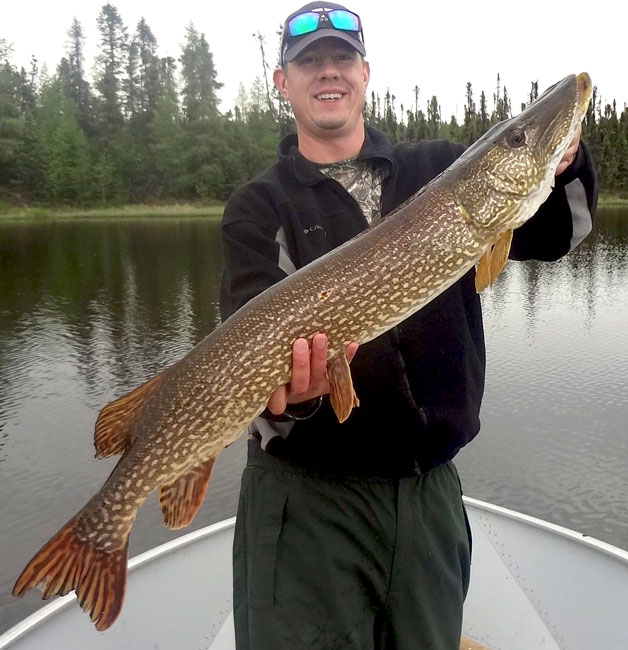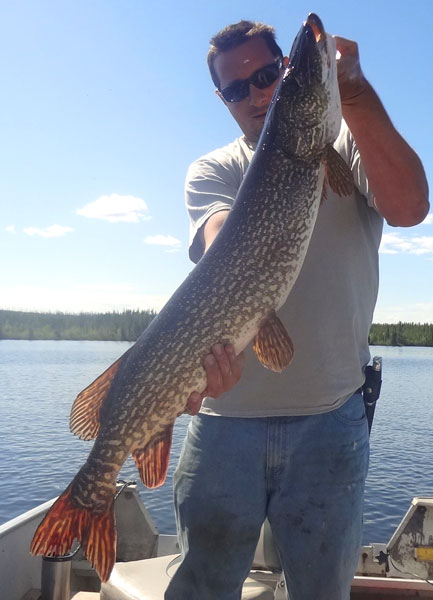 Bill Jansen and his family have truly found a home at our Burnie Lake Outpost. They come every two years, take the whole camp for a week, and always slam multitudes of big pike at this Esox mecca. Bill shared a short note and photos of their trip last June.
Dear Ken:
The Jansen party again enjoyed a truly exceptional time at Gangler's. My 4 sons- Will, Mark, Jeff and David – brother Phil and I found the fishing at Burnie spectacular, as we always do. The pike were big, plentiful and voracious, with numerous Master Angler pike caught and released during the week. While it did take a while to locate the lake trout due to the late ice-out, they were large (and delicious) when found.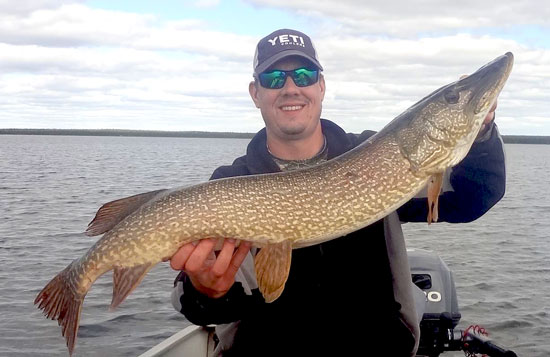 But the reason that we always return to Gangler's has to do with much more than the fishing. We receive only the finest of service from the time the trip is booked until it is over. Unlike other fly-in camps, the cabins at Burnie actually get better with time. The new floating dock made everything easier and the screened in porches made the evenings even more relaxing. The boats and motors operated flawlessly. And our camp manager did everything to make our stay ideal, from starting a motor at 5:30 am prior to my early morning fishing, to building a campfire every evening. What separates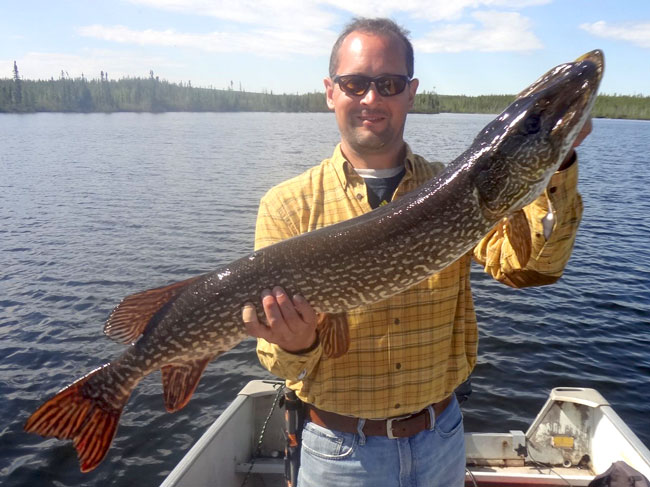 Gangler's from all other fly in lodges is the dedication to make everything perfect and the spirit to treat every guest like family.
See you again soon
Bill
2018 RESERVATIONS
The 2018 season is shaping up to be a busy one but we do have some great spots left to squeeze in an incredible trip this summer. Here is just a touch of the 2018 spots still available, please check our website for a full selection of what's still available for 2018.
Main Lodge-
4 Days June 8-12 (2-4), July 16-20
July 7-10  (4 days fishing)  $ 3995 Special Price (2-8)
7 Days June 16-23
(2)
Burnie Lake June 30-July 7 (2-6), July 7-14 (2-6)
Maria Lake mini-lodge July 7-14, 14-21, 21-28
Stevens/Nicklin Aug. 11-18 (4), 18-25 (4)
Bain Lake June 30-July 7, July 7-14
Main Lodge/Churchill Super Combo  July 24- Aug. 1  (2-8 spots)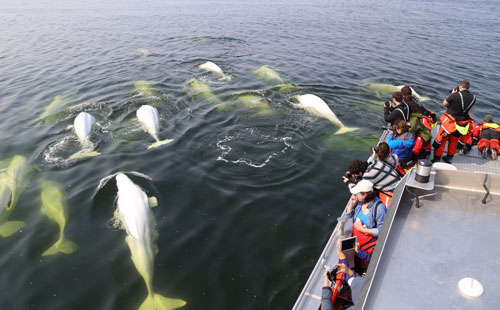 Please check our website Pricing page for further availability and details.
Spring Update
Things seem to be moving along for a normal spring opening. Our area received a ton of snow last year and a lot of it came early, insulating the ice formation and resulting in smaller than normal lake ice. Warming temps have arrived and the large amount of snow should take the ice out quickly. The next month of weather is the key! One thing for sure – opening water levels will be high!