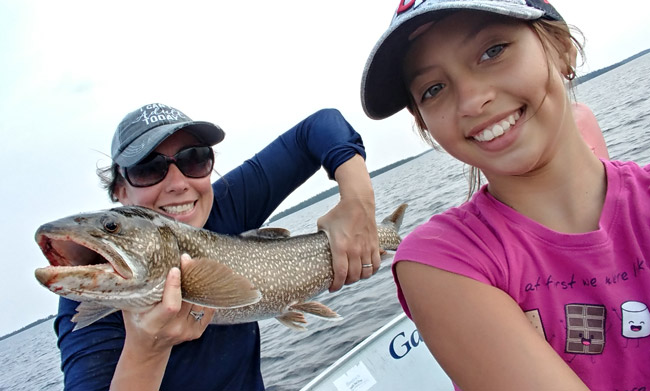 It's a Family Affair!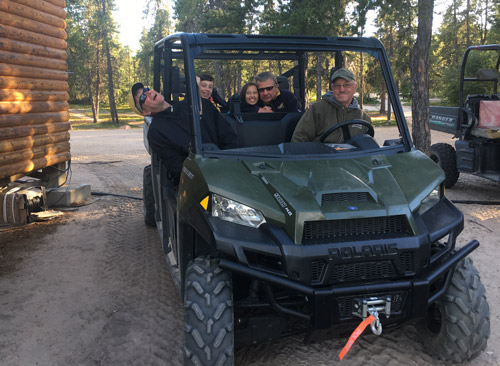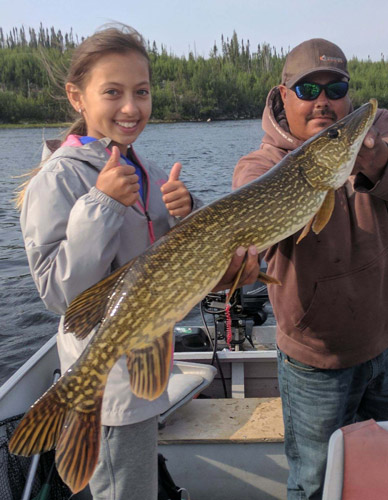 Mary Petersen and her family are one of those groups we absolutely love to host. For them, the trip to the North Seal was an experience they embraced in all its entirety. They experienced it all- esker rides on our Polaris Ranger, visiting the trapper's cabin, canoeing and kayaking, viewing the Northern Lights, classic shore lunches, photography, observing local wildlife, and of course, catching boatloads of fish and incredible trophies. Lots of smiles, lots of photos, lots of laughs ! 
Mary was accompanied by her husband Pete, brother-in-law Leif with his wife Leeann, and daughter Frances with her husband Dennis and 14 year-old Patrick and 11 year-old Alexandra.
It was great fishing for all but Leeann took first place with two huge trophy lake trout. It was great to see this   family revel in all the North Seal had to offer ! We sincerely hope their North Seal Adventure was one that will bring them big smiles forever !
For families wishing to share an incredible North Seal River experience, July and August are ideal times for great weather, tremendous fishing and almost no bugs.   Enjoy a great 4 day package or even combine with a trip to awesome Churchill Manitoba (July 24-Aug. 1)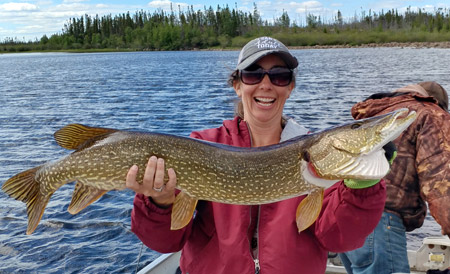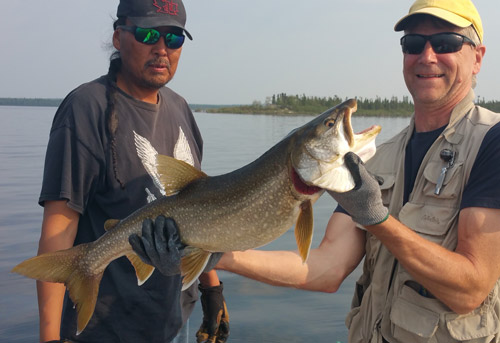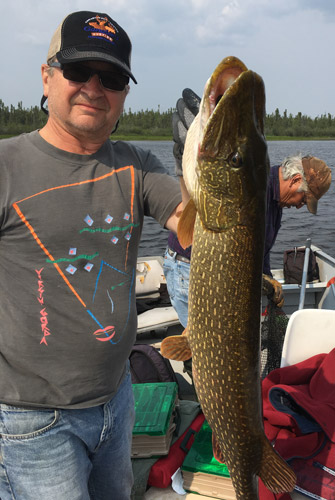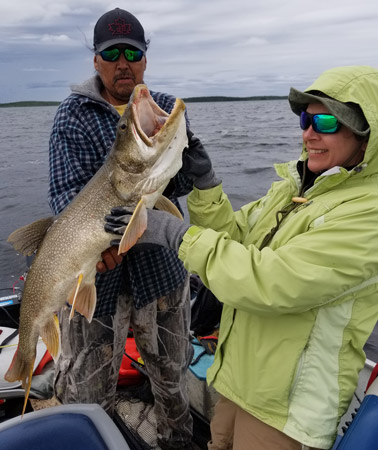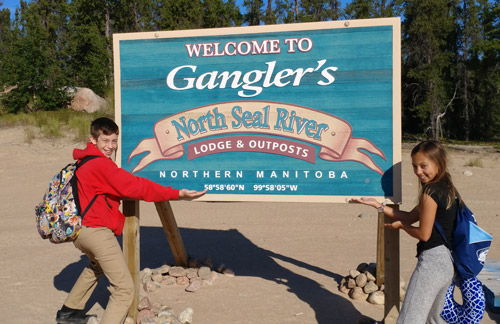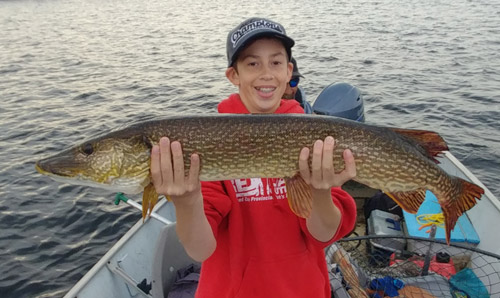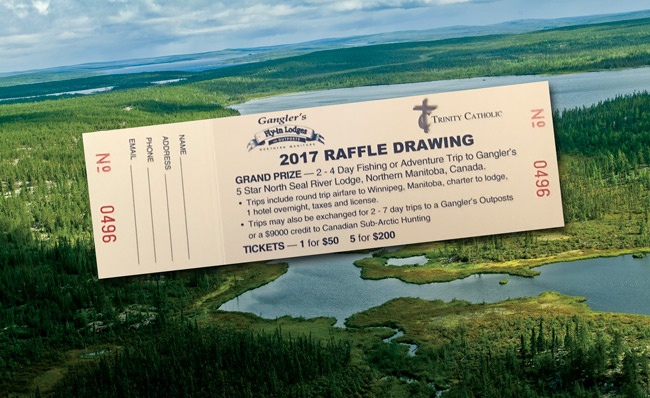 Win a Ganglers Adventure!
Gangler's contributes to many worthwhile causes, from outdoor organizations to humanitarian causes. One cause we support closer to home is our local Ocala, FL high school, Trinity Catholic. Trinity Catholic, a college prep school, has an excellent reputation for both academics and athletics. Noted alumni include Olympian skater Brittany Bowe. The Gangler's Outdoor Raffle prize is a 4 day trip for 2 for a Ganglers fishing or eco adventure, including airfare and hotel overnight. The total value is $ 11,000 and the trip credit may also be applied to one of our CSAH hunting trips. The raffle is limited and the drawing will be April 7 so now is your chance to order your tickets. Tickets are 1 for $ 50, 5 for $ 200. All major credit cards are accepted. Please call Debby or Betty at 1-866-515-6343 and they will be glad to process your order. 100% of the proceeds go to TCHS and will fund STEM and other program needs. Part of last year's proceeds purchased a $ 7000 electronic scale required to start a new AP Chemistry course ! Please help us support this worthwhile cause.
All contributions are tax-deductible.
2018 RESERVATIONS
We still have some great spots for 2018 fishing, give us a call now to check them out-
Main Lodge-
4 Days June 8-12
5 Days 16-21
7 Days June 16-23
plus assorted spots in July and August
BOB CLOUSER SPECIAL WEEK July 7-10 (4 days fishing, SPECIAL PRICING at $ 3995)
Maria Lake mini-lodge July 14-21, 21-28, 28-Aug. 4, Aug. 4-11
Stevens/Nicklin Aug. 11-18 (4), 18-25 (4)
Bain and Burnie June 30-July 7, other assorted July/Aug. spots

Please check our website Pricing page for further availability and details.
For available dates at all of our great destinations, feel free to give us a call or drop us an email at [email protected] .