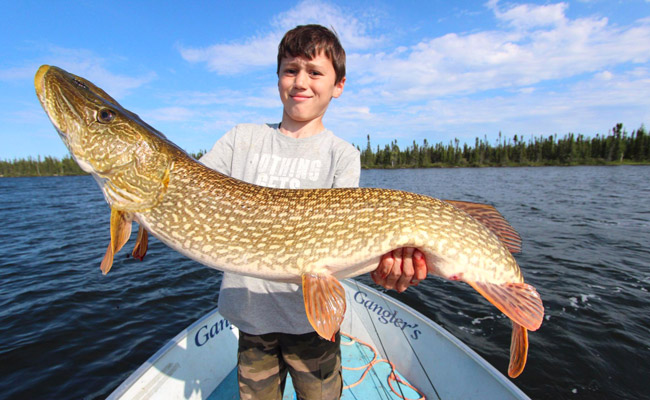 Gangler's will be exhibiting at three major sportshows this weekend . Here is your opportunity to talk to one of our crew and explore the many options Gangler's offers at the North Seal River.
SCHAUMBURG CHICAGOLAND FISHING AND TRAVEL SHOW
Located in Schaumburg Il at the Schaumburg Convention Center Jan. 25-28 , this is the best all-around Fishing Show in Chicago. Gangler's is located in booth 826. Click for Show info and tickets >

EDISON NJ FLY FISHING SHOW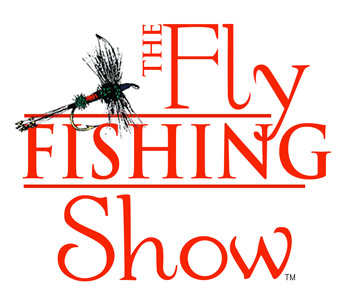 The largest flyfishing show in the North America, has moved ! Formerly located at Somerset NJ, it has moved to the New Jersey Convention and Expo Center Jan. 26-28 in Edison, NJ. This show is EVERY fishermen's dream. Gangler's will be exhibiting at booth 429 and offering special seminars on 'Fly-Fishing for Big Pike' during the three day show. Click for Show info and tickets >
HOUSTON SAFARI CLUB CONVENTION
Gangler's first-ever visit to Houston, and looking forward to it. The Houston Safari Club has now expanded its annual convention into a large 3 day outdoors show Jan. 26-28 at the George R. Brown Convention Center. Stop by and see us, in booth 1002. Click for Show info and tickets >

2018 RESERVATIONS
2018 reservations are busy but there are still several great slots available. For the June fishermen, June 8-12 (8), 20-25 (4), and 25-30 (4) are still available. We have several slots extending into July and August including our North Seal/Churchill Combos. Burnie and Bain both have one cabin available June 30 -July 7. For other available dates at all of our great destinations, feel free to give us a call or drop us an email at [email protected] .