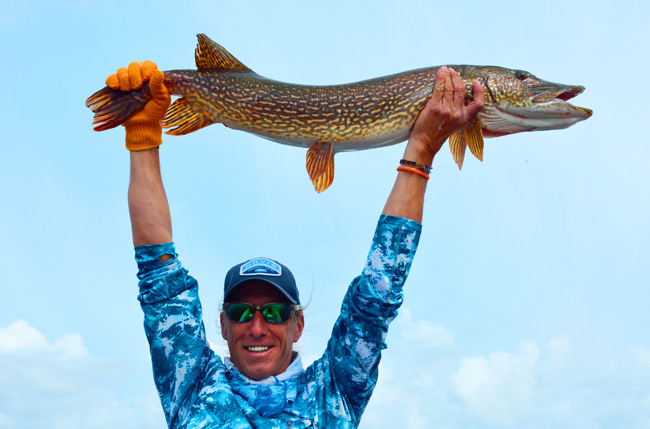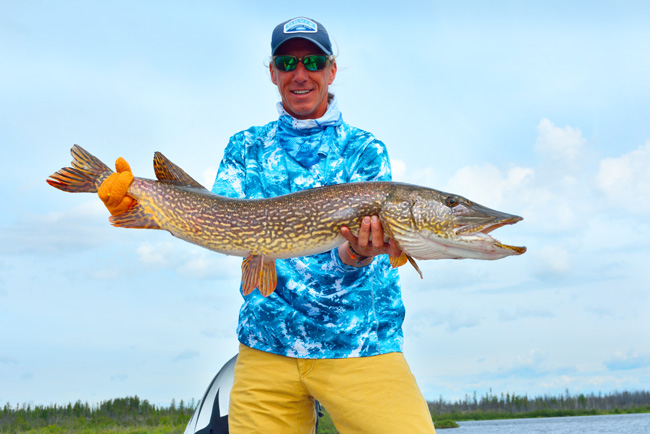 Combine prime shallow water pike chasing with a knowledgeable guide and host and you have the potential for a very special fishing trip.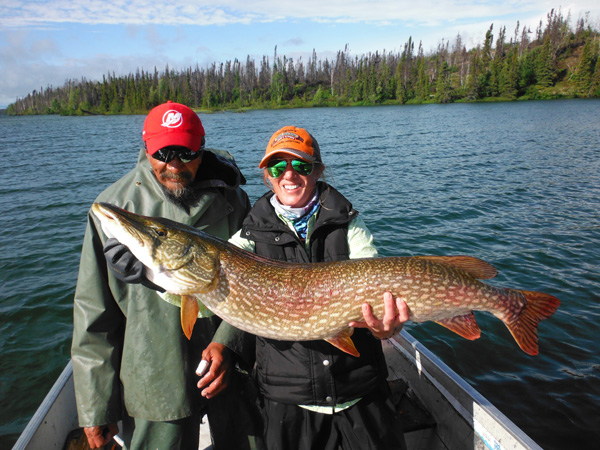 Frank Willets is one of the best guides we have ever met. He is the owner of the Pere Marquette River Lodge in Baldwin, Michigan, and a top guide on the PM, one of our favorite places to fish when not on the North Seal. Frank visited Ganglers with his fiance Anna in 2017 for a very special week and was so pumped-up, he immediately made plans for a 2018 return. Frank is a well-traveled angler, taking groups to Alaska, Belize, and several other destinations and his trip to  Gangler's ranks as one of his finest ever. The timing for 18 is key as he wanted to target big pike at the very start of the season, when they lay in the shallowest waters , seeking the warmest waters possible while recovering from their spawning activities. It is not unheard of to go into a dark-bottomed bay and see monster pike in water so shallow their backs are literally sticking out of the water. The key here is slow presentations, something fly anglers know so well.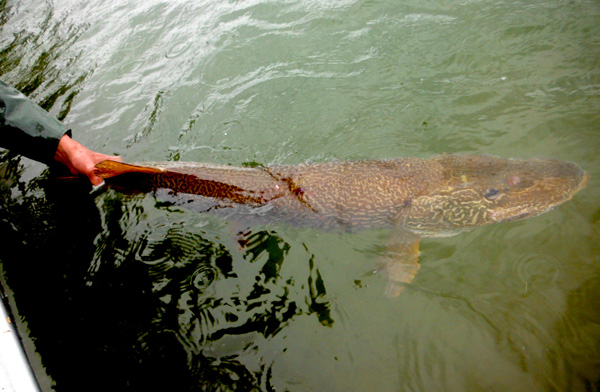 Join Gangler's for a great week, embellished by Frank's general fly-fishing acumen, relentless energy, fly-casting lessons, world-class story-telling, and North Seal River Lodge. You can choose between a 7 day trip June 9-16 or a 4 day June 8-12. Space is limited. Whether you are a beginner looking to sample pike on the fly or an expert, it is a great opportunity to experience this .
Fly-Legend Bob Clouser returns
to Ganglers July 6
Fly-fishing legend Bob Clouser will return to Ganglers July 7-14, 2018 as the host of our Fly-fishing Legends Week. The 7 day trip is sold-out but we have availability on July 7-10, a special trip with 4 days fishing and the ease of an earlier departure. Enjoy a great combo of fishing and knowledge with one of the sport's great legends on a very convenient time frame.
Save
Save
Save