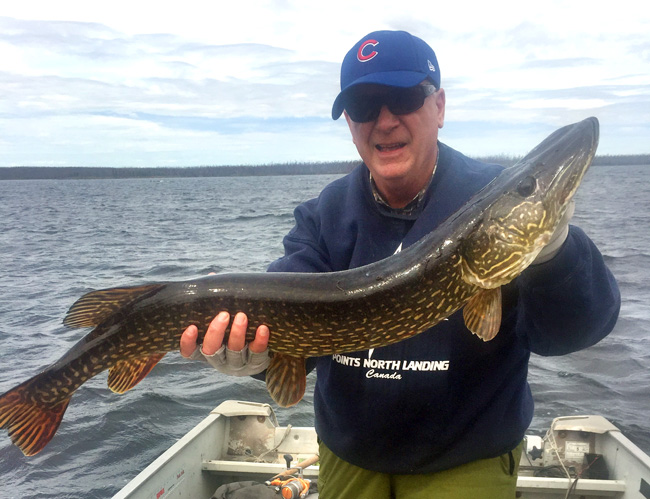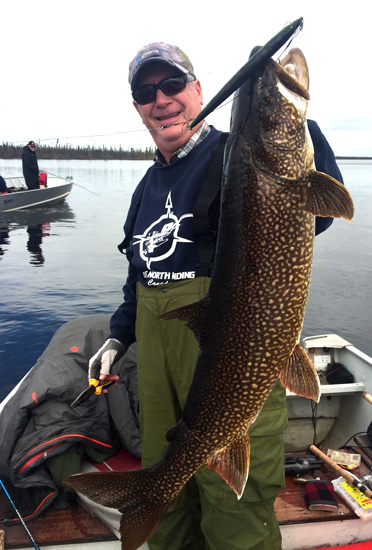 Mitch Goldsmith and his merry band of desperadoes – Jamie Summerfelt, Sam Hawtree, and Biz Brackett- have been regulars at Bain Lake for many years. Between the gourmet meals Sam prepares to the many fine Single malts that accompany them, they fish. And they fish VERY WELL. They move between June and August time slots from year to year and always experience tremendous fishing. This year's choice is an August visit and the Bain/Burnie Super outpost combo. I asked Mitch if he could share some photos and thoughts on why he loves Bain so much.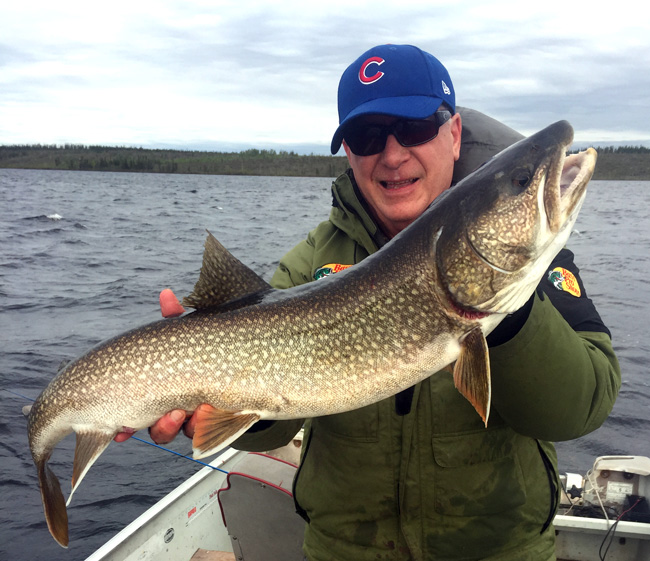 'We have been going to Bain for over 10 years,and love the fact that it is a massive lake, where you can fish fresh water everyday, and can also access an excellent portage lake, so long as the Bears haven't eaten through the gas tanks.The variety is unparalleled, with five different sets of accessible rapids and the ability to catch the grand slam in one day (trout, northern, walleye and grayling, with trophy whitefish also available). The facilities are great and the camp manager, Ken, is always friendly and helpful."
Mitch Goldsmith
Goldmith party, Bain Lake highs-
Northern Pike    43″
Lake Trout    43″
Walleye    29″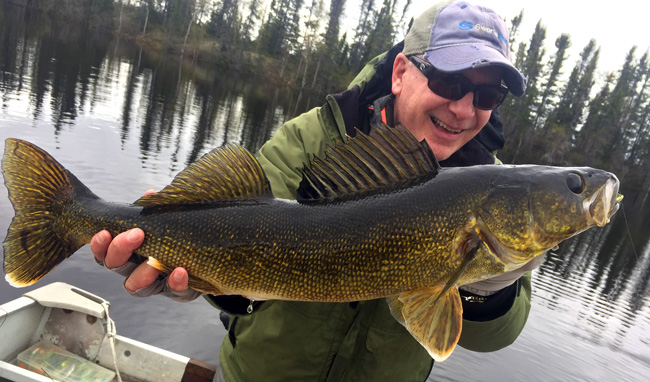 Arctic Grayling    20″
Bain Lake- Large, Diverse Water
Bain Lake features offers the largest amount of water of all our outposts. A large, sprawling system, with lots of islands and cover, Bain consists of a large portion of the North Seal River which Bain Lake and Belsham Lakes are part of. Stretching almost 50 miles from tip to tip, it is fed by 5 river systems. It is probably the most diverse of all our lakes, which says a lot considering the North Seal is well-known for its diversity. Bain offers a system that is a rarity, where Northern pike and arctic grayling thrive, and where you probably have as good a chance as anywhere in North America to catch a MasterAngler walleye and monster lake trout in the same waters- a rarity. A mix of rushing waters, shallow shoals, and deep water havens, it offers an unbelievable array of habitat. Add its large portage lake, Foord, on the Fergus River system and you have an array and quantity of water unheard of for an outpost. You can fish a different stretch every day and never see the same water twice. Bain Lake is home to three modern cabins and hosted by an excellent, experienced camp manager. We have many regular guests, find out why many call Bain their special fishing retreat.
2018 Openings
We have some great openings for 2018. Bain has space available beginning June 23-30. There are also our new July/August 4 and 8 day trips available at Bain plus the new super outpost trip, the 8 day Bain and Burnie combo trip. We have other great spots available as well. Some classic 4 and 5 day June trips at the main lodge and 4 day trips with Bob Clouser July 7-10, are among the openings. Maria and Clifton have limited dates available. It's never too early to ensure your spot for 2018. Don't miss out !
Save
Save