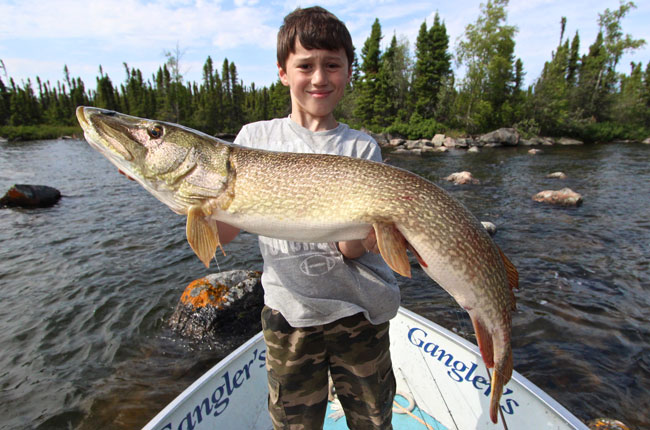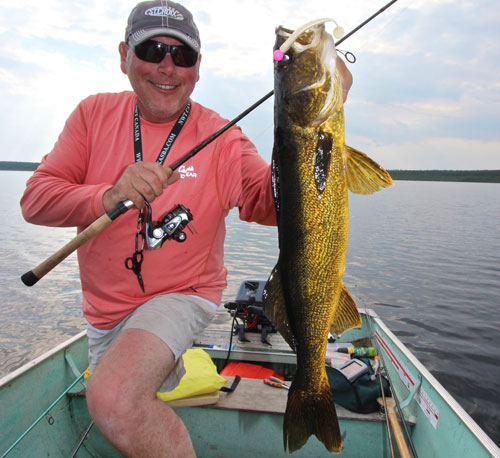 Ex-Canadian guide Mike Borger has made quite a name for himself since he started Canadafishingguide.net. And for good reason. He 'walks the talk', as they say by simply being one of the finest fishermen we have ever met – and we have met a lot of them.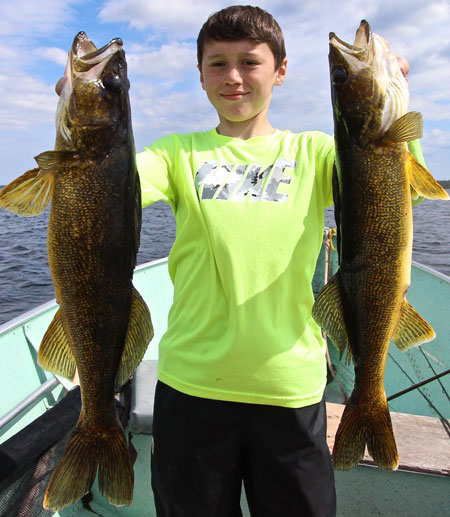 Mike had an extremely successful first trip with Ganglers last year. He visited Maria Lake, our mini-lodge, opening week, catch and releasing an amazing amount of trophies. No small feat since the weather was a tad on the rough side the whole week. Mike LOVED working with Ganglers! When we got in touch again last winter, I knew exactly what I wanted him to do- show people how AWESOME mid- summer fishing can be on the North Seal.  So many people are tuned into going after ice-out, by habit from past trips further South, they overlook everything mid summer has to offer. What's so great about this time frame ? Usually great temps, little to no bugs, and very predictable fish patterns. Big pike in both the bays and big cabbage beds, lake trout stacked in the holes, big schools of walleye, and average river levels with great bug hatches for arctic grayling. Just a great time to be in the North and if you hit it right, sample the bonus of the Northern Lights too.
Back to Mike. With his son Brendan, a chip off the old block, the two of them did exactly what we thought they would do. Along with friends Greg Knapp and Blake Wroblewski, they rocked Burnie Lake!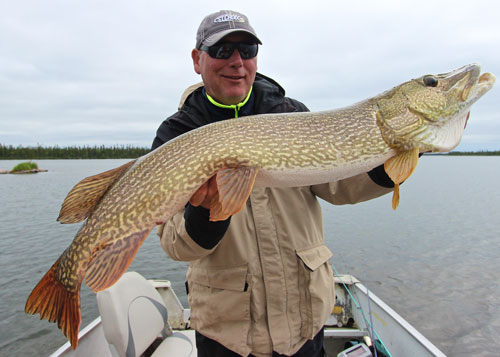 The end result- AMAZING ! Between Mike and Brendan, 40 Master Angler pike up to 45″ in one week. Throw in Greg and Blake's 10 Master Anglers and the numbers get even more better ! 50 Master Anglers for 4 people in one week. On top of it, the crew journeyed to Long Lake, the Burnie portage, where they experienced some of the finest walleye fishing ever. Another epic Gangler's trip in the books for Mike and crew.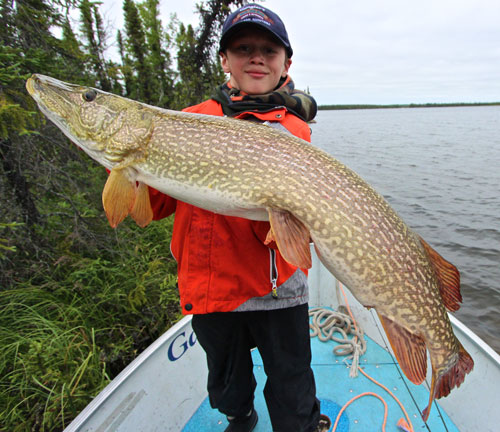 Thanks Mike. A job well done !
For an in-depth report with video and photos on Mike's trip, please check out his report at – CanadaFishingGuide.net/summerslamatganglersburnielakeoutpost/
A GREAT writeup and VERY informative report. Considering a mid-summer trip ? You will enjoy reading his writeup.
2018 Reservations
2018 reservations continue to pour in. Want to enjoy what Mike encountered ? Give us a call and we will be glad to let you know what is available. Whether you are a die-hard fisherman, a couple looking for an adventure, or a family looking to share an EXCEPTIONAL experience, we have a trip for you. Our main lodge offers a variety that no other lodge can beat. Exceptional waters, great guides , and a host of other activities including exploring our famous sand eskers to round out your adventure. The outposts are simply the finest camps and waters of their type. These are just a few of the reasons Ganglers is Canada's #1 fishing experience.
Bain Lake/Burnie Lake Combo
At Ganglers, we enjoy introducing new concepts. We have always been intrigued by two very different pieces of water we have – Bain and Burnie Lakes. Home to two popular outposts, they offer habitats that are uniquely different. Burnie, as in the story above, is simply a big pike factory. Bain is complex, a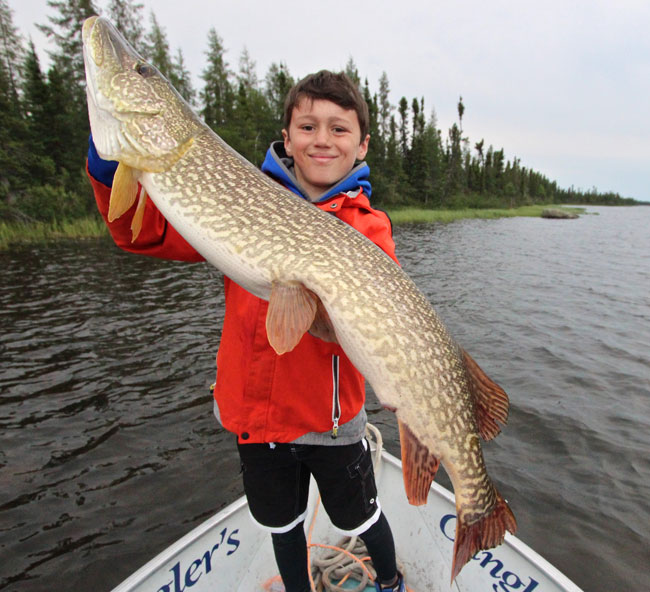 hybrid of river and lake structure, offering all four species of the North Seal but with a definite strength for big walleye and big lake trout. It's the best of both worlds. Reminds us of the commercial where a chocolate bar ran into a jar of peanut butter and a famous candy was born ! You can now take advantage of this with a special 8 day trip- 4 days at Bain, 4 days at Burnie- for $ 3995 US. Ganglers will begin offering this special as of July 16, give us a call as availability will depend on several factors.
Save