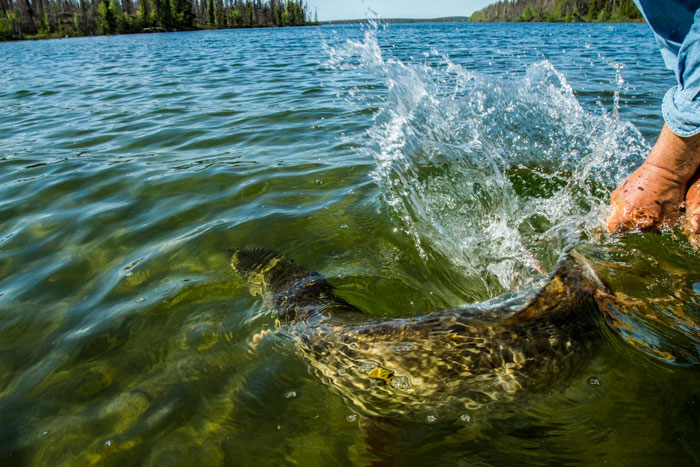 One of our favorite times of the year for fishing the North Seal is late July and August. This time has SO many pluses going for it. Weather is usually the most pleasurable and consistent of the year, pesky insects are almost non-existent, and most importantly, the fish are fat and feeding with a purpose !
The summer patterns offer many advantages. The walleye schools are set in areas with current. It is not unheard of to sit on a school catching over a hundred 20″-26″ walleye in a few hours. The grayling are feeding heavily on hatches with river levels stable. Text book river fishing for these exotic trophies and a grayling rising to a dry fly is Heaven .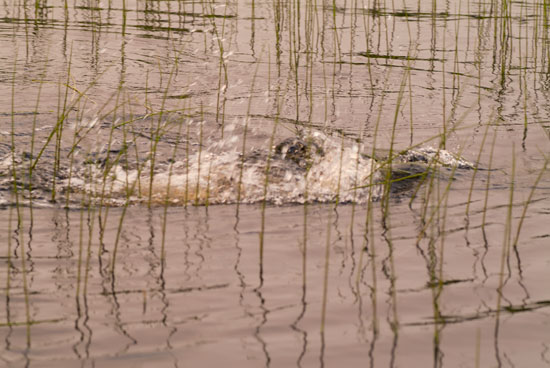 Warming water temps concentrate the lake trout into their summer holes, making them easy pickings. This time is a prime advantage of the North Seal habitat as our lake trout holes are much shallower and easier to fish, running 40′-80′ deep in smaller areas than most traditional trout lakes, where the holes can be as deep as 160′ and access is cumbersome with heavy tackle or downriggers . At NSR, great trout fishing can be had by vertical jigging. A simple medium-heavy rig, with 30 lb. braided line and a 2-3 oz. jig is all you need This method was enjoyed with great success last summer by George Large of the In-Fishermen. George had been jigging trout in a hole with moderate success until he lost his last big jig. With limited options, he switched to a much smaller 2 oz. jig. That switch obviously matched the baitfish the trout were feeding on as George lit it up, landing over 100 fish in less than 2 hrs. Nothing gets your blood pumping like hooking a big freight train laker in deep water and watching those big air bubbles surface as you slowly fight it to the surface. For pike, it is simply an awesome time. The waters of the North Seal feature large beds of cabbage weed, the traditional haunt of midsummer pike. The fish are fat and hungry and we traditionally take some of our largest pike of the year at this time. It's the best of both worlds as pike will be in both the bays and the weed beds. Whether you are fishing a popper on the surface or a weedless spoon below, they are there to crush it. One pike tip- I have often observed big pike laying at the bottom of these weed beds , sitting like a big Caribbean nurse shark. A large weedless spoon dressed with a tail and slowly vertically jigged as you drift over these beds can be exactly what is needed to trigger a mammoth reaction.
Summertime fishing is only overlooked by those who have yet to experience it. You will be a convert !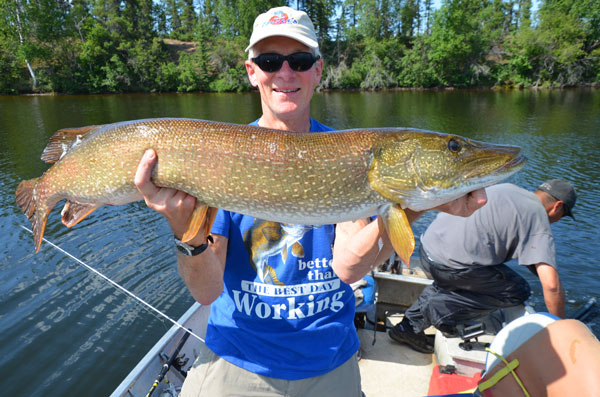 Favorite Time of the Year.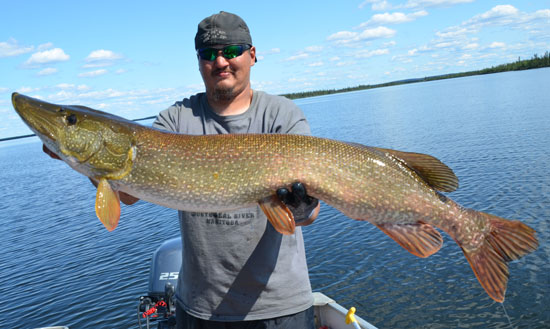 Dr. John Tanner has enjoyed many well-known Canadian waters. He has spent his last 10 years plus fishing exclusively with Ganglers in both early season and summer. If John had more willing fishing and euchre partners and a guaranteed supply of his favorite Labatts Blue, we think he would never leave.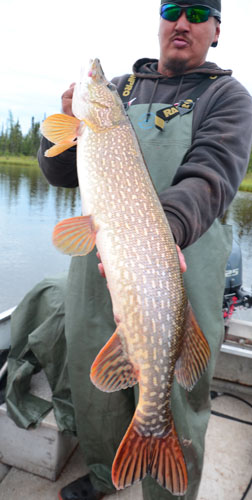 John has enjoyed both the main lodge and the outposts in late July with great results. He just shared with us his notes from his 2015 trip. One of his last trips featured a lake trout hole loaded with fish like a candy store. 100 plus fish stops were the norm. The pike were laying in wait in the bays and cabbage and his group caught 100s of big pike with several in the monster range. His biggest were fat pike measuring 46″, 45″, 43″ and 41″ and scads in the 32″- 40″ range. His largest laker was 39″. His partners experienced the same and in some cases, even better. They tallied almost 3 dozen trophies, including another 46″ pike and 38″ and 36″ lakers. Other big fish won the battle. We can't wait to see the notes from 2016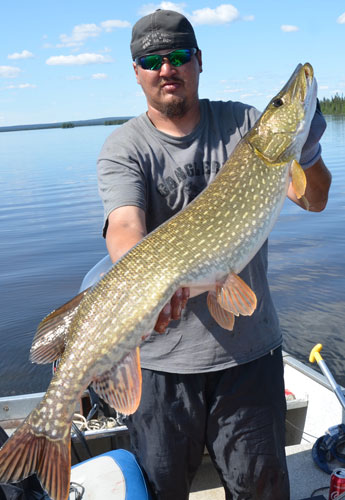 where the guys had another great run. In the meantime, enjoy these photos of John and his favorite guide Travis with some of John's trophies.
2017 Reservations
Don't miss out on that 2017 fishing trip. Don't be kicking yourself in fall for missing out ! We have scattered openings from June to August at the main lodge and outposts and some great specials too. Give us a call or drop us an email, there is space but it is getting tight and some weeks are sold out. And we still have space if you wish to turn it into one of our Super Combos.