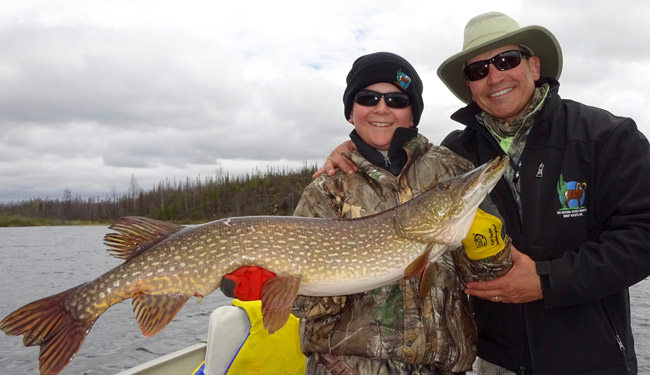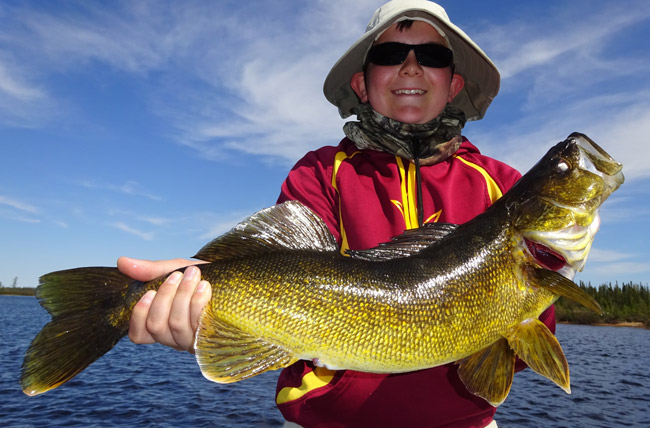 Timmy Griego visited Gangler's North Seal River Lodge last June with his father Dr. Robert Griego . They enjoyed a great trip and Bob sent us these photos of Timmy with some of the trophies he caught and released. Great fish, way to go Timmy !
There Is Still Time for 2017
2017 will be our busiest year in recent memory but there are still plenty of great options for a 2017 trip. We have some limited openings in June at the main lodge and Bain. July and August still offer some great 4,5, and 7 day slots at the main lodge and there are scattered openings at the different outposts. Don't miss out on your 2017 trip ! Give us a call or drop an email and we will show you how YOU can still enjoy an awesome 2017 North Seal River Lodge adventure with your friends and family.
New 5 and 4 Day Trips at
Burnie and Bain Outposts
New to Ganglers, we are introducing 5 and 4 day trips to our Burnie and Bain Lake Outposts starting in July and Aug. 2017. If you are looking for a power fishing outpost experience but just can not get away for a week, give us a call on these. Featuring the same Ganglers convenience as our 7 day trips, leave Winnipeg in the morning , be fishing before Noon. Fish a full 5 or 4 days before departing. Two great outposts for those with limited time to getaway. July 8-12, 12-16, 16-21, 21-25,25-29, 29 – Aug. 3., availability varies per date and outpost.
Loaner Rod Program
The Ganglers North Seal River loaner rod program will be available again to guests of North Seal River Lodge. Orvis and TFO flyrods, along with TFO spinning and baitcasting outfits ensure you have the RIGHT tackle as you challenge the North Seal River fishery. This service is free of charge.
2018 Reservations
We are now receiving reservations for the 2018 fishing season. You can now set aside your dates for the 2018 season.