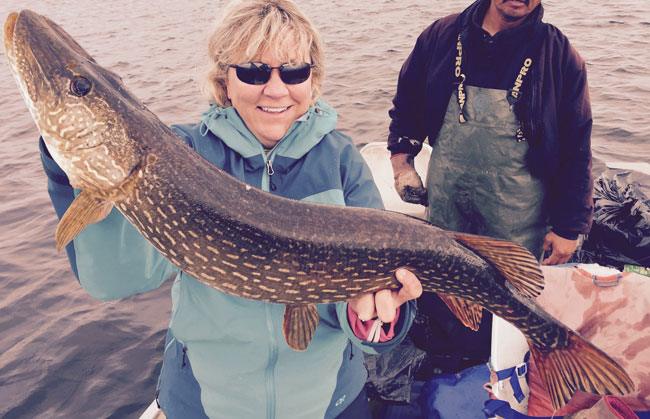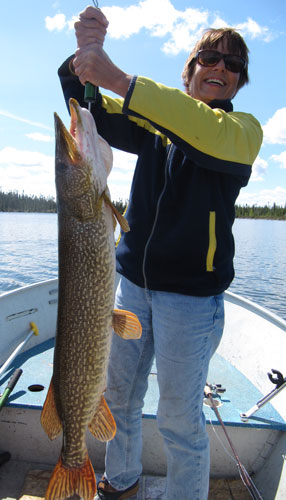 To all Husbands and Significant Others-
The flowers were fresh and beautiful, the chocolates were delicious, and that special gift brought a sparkle to her eyes. Would you like to make it even more special ? We suggest the North Seal/Churchill Super Combo.
This trip is the best of both worlds. A 4 day trip to Ganglers in late July or August, where a couple can enjoy our great fishing plus a mix of other activities as they choose- an esker tour, kayaking, bear and wolf viewing, mountain biking, and others. A great four day North Seal experience. Mix that in with a great 3 day adventure to the historic seaport of Churchill, Manitoba. Experience the amazing summer migration of Beluga whales with 57,000 of these inquisitive and amazing animals just offshore. The Churchill three day trip includes 2 land tours and 2 sea tours. You also can add additional options including viewing the Polar bears as they emerge from the denning areas.
Two incredible treats rolled into one. Give her an experience she will always cherish. Limited to 8 per session.
Philadelphia Outdoor Show
Once again we will make our way to The Oaks , Pennsylvania for the Philadelphia Outdoor Show running Feb. 23-26. Please stop by and see what is new for 2017 !
2017 Reservations
2017 is filling up but there are still some great slots available. Whether main lodge or outpost, maybe a Ganglers/Churchill Super Combo, or a great hunt, give us a call or drop us a line and we will share what's available.
Save