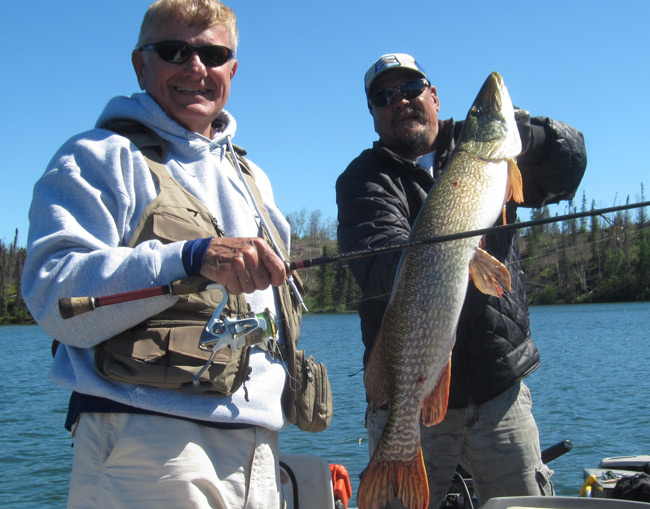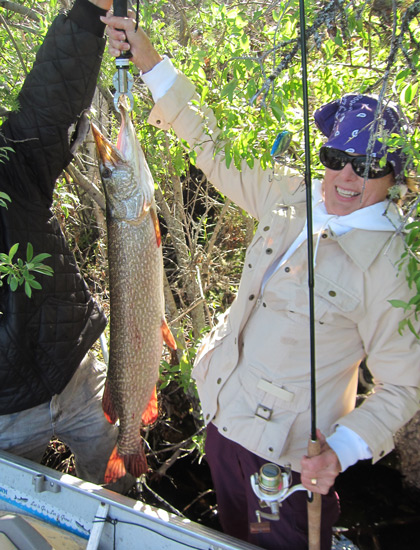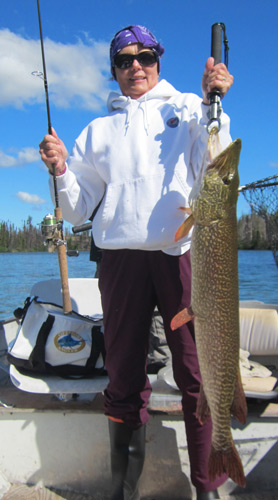 Because he just landed this monster pike ? That probably did not hurt. We think Stan Martin is smiling because his wife Vicki is also an avid angler. Together they share a love for the great outdoors. To add a twist to the tail 🙂 , she has a passion for setting IGFA records. Stan and Vicki fish all over the globe, chasing Vicki's passion. It's obvious Stan is as excited about the challenge as Vicki is as he assists in her quest. It also doesn't hurt they get to enjoy some of the greatest angling destinations on the planet together. The IGFA process is quite pain-staking and cuts into fishing time quite a bit . The fish must be weighed on dry land with a certified scale, documented, released successfully, and a large portion of the leader and line sent to IGFA along with the paperwork.  We made sure they had the right guide, Bernard Thomas, in order to set this feat. In the end, Vicki's angling talents produced well. The final result? 17 potential records with 16 now confirmed by the IGFA. Here are a few photos of Vicki's line-class records. We also added one with Stan and one of his trophies to show he fishes too.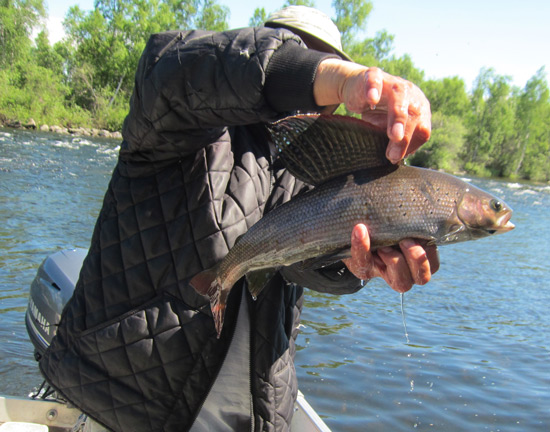 Stan dropped us a line the other day. They are now back from Brazil, where Vicki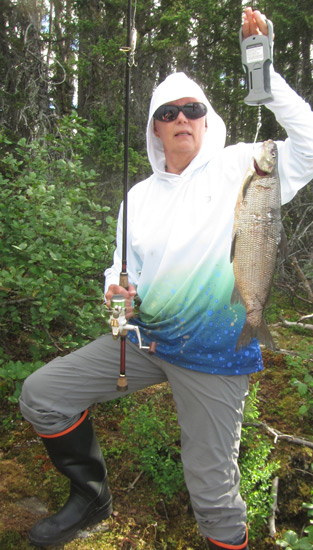 added two more pending records to her quest. At 35 records and counting, Vicki is on a roll.
We can't wait to see where their quest takes them next. What a great adventure.
Chicagoland Fishing & Outdoor Expo Starts Thursday
The Chicagoland Fishing, Travel, and Outdoor Expo runs Thursday thru Sunday at the Schaumburg Convention Center in Schaumburg IL. A great show, Wayne Gangler and camp manager Ralph Lloyd will be manning the booth, please stop by and see what is new for Ganglers in 2017. Get 'hooked up' for 2017.
The Flyfishing Show in Somerset NJ opens Friday
The Flyfishing Show opens in Somerset NJ this Friday, running thru Sunday. This is the best flyfishing show in the US and we are pleased to be exhibiting at it. Owner Ken Gangler will be attending, ready to show all interested fishermen the amazing North Seal River fishery.