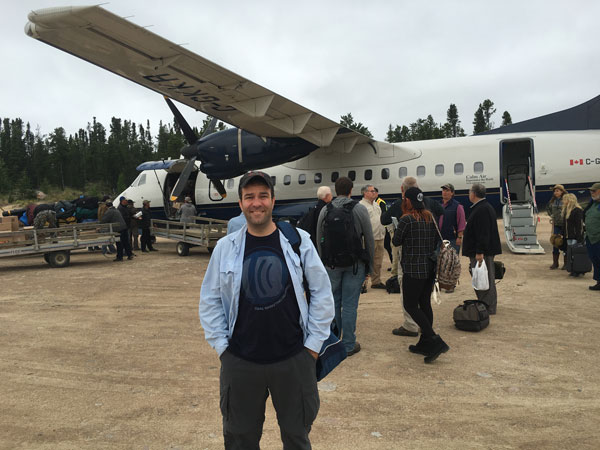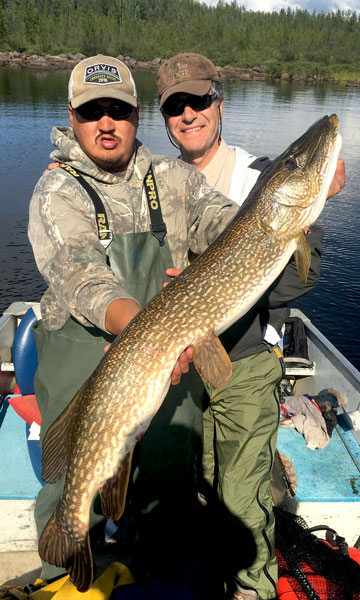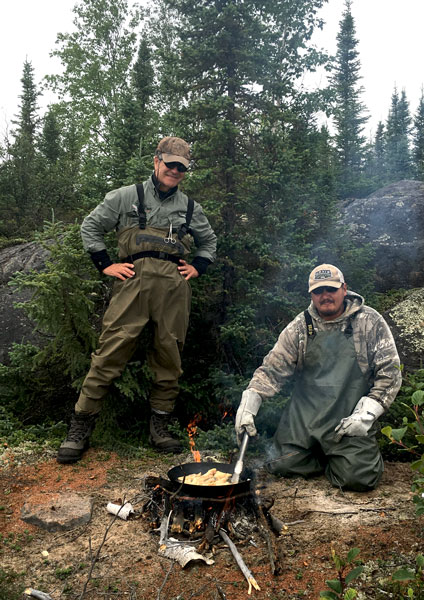 We met Roy DeCaro and his son Chris at the Philly Sport Show last winter. They were definitely dialed into a visit to Northern Canada and soon made plans to join us the first week of August. Both avid flyfishermen, they had  an awesome time topped by Roy's big trophy pike.
"Hi Ken, We had an awesome time and are looking forward to visiting you again. "
Chris DeCaro
Global Rescue Now Offers Trip Insurance
Global Rescue is renowned for its Medical Evacuation insurance. Ganglers, as Manitoba's only Orvis endorsed lodge, can offer that for only $ 5 a day. Now GR has teamed up with a reputable company to offer full trip insurance. Full coverage can run as slow as 5% of your trip value or less- for full coverage ! It's well worth it. As an Orvis endorsed lodge, Ganglers can offer you this outstanding program.
2017 Reservations
2017 reservations are in full swing and Ganglers is already approaching our guest total for 2016. There are still some great spots left from June thru August so give us a call or drop us an email asap so we can set you up on a Premier fishing experience for 2017. And don't forget our unique Couples trip, the North Seal/Churchill combo.
Ganglers – Back to Texas
Ganglers will be exhibiting at two of our favorite Texas SCI chapters this week, the Texas Brush Country chapter (Corpus Chrsti) and the Austin SCI. Asst. manager Stan Good will be manning the booth, please stop by and see what is new for 2017.