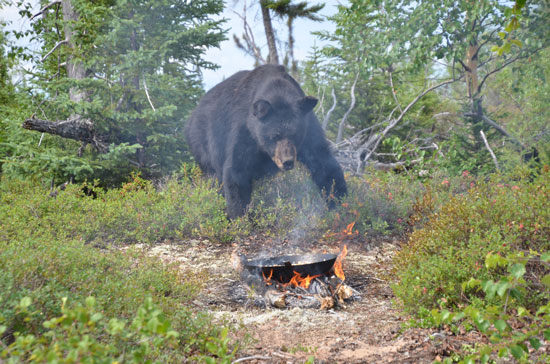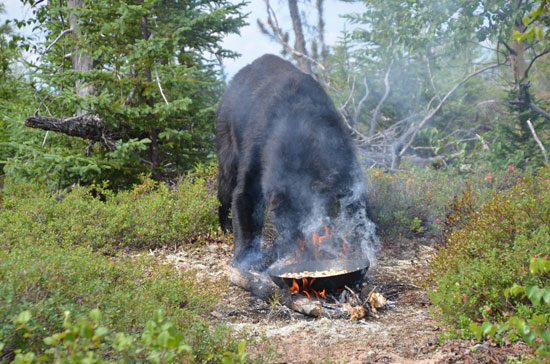 Everyone who has experienced a fresh caught Canadian shore lunch will agree it is one of the finest dining experiences on the planet !  However, this big black bear took it one step too far.  One of our guests came back with these extraordinary shots of a very hungry black bear interrupting his shore lunch. While that is uncommon, the site of the bear actually sticking his nose in the pan of sizzling filets certainly made us cringe. Hopefully the big bruin made a quick recovery. North Seal bears are TOUGH !
First Sport Shows of the Year
Hard to believe it is already time for the sportshows. Time seems to be flying by this year. You can catch us in the Ganglers booth at the following shows the next two weeks.
Dallas Safari Club Jan. 5-8   Dallas Convention Center Dallas TX Booth 1160
All-Canada Show Jan. 12-15   Pheasant Run Resort St. Charles IL
2017 Reservations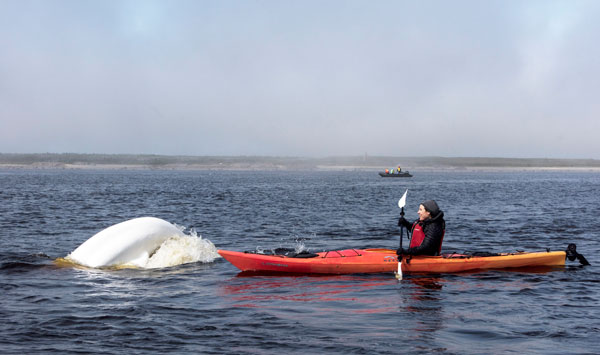 2017 is off to a busy start as we almost have as many guests booked for 2017 as we had in our busy 2016. You can still arrange a great trip as we still have openings at both the lodge and outposts.  We have some great additions this year including our new Churchill combo, an ideal trip for a couple wishing for the ultimate fishing/eco experience with two unique eco systems of Northern Manitoba. Give us a call or email and we will share what is still available in 2017.