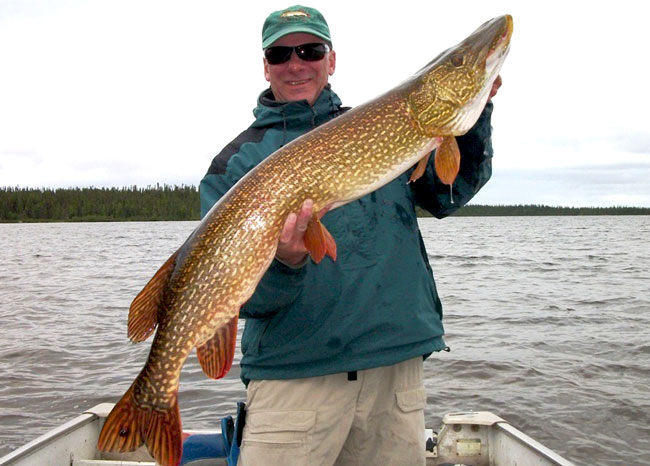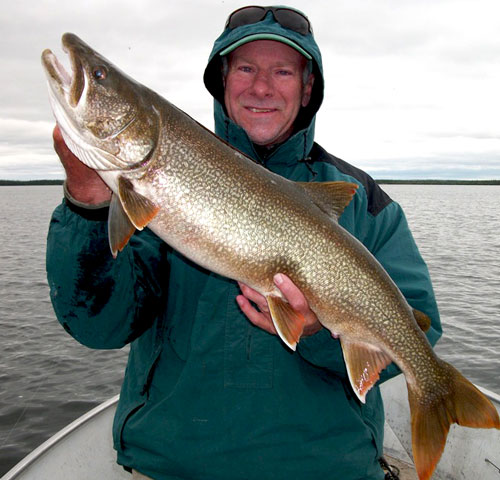 Phil Rayburg and his group are experienced travelers who fish our outposts every two years. In 2014, they enjoyed a phenomenal trip to Burnie. In 2016, they chose Stevens/Nicklin, targeting the strong pike and laker combo with excellent results. Phil sent us a few photos to share with you . . .
Greetings Ken,
We had a great time at Stevens-Nicklin this summer and caught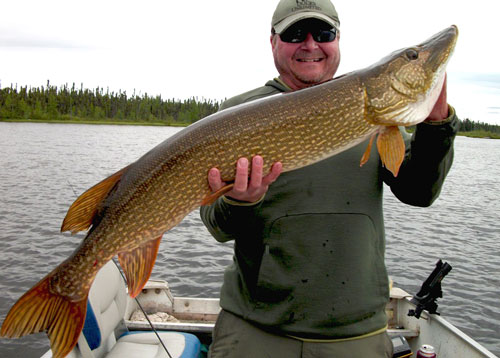 big pike and lakers. I have attached a few photos of some of the big pike and lake trout from this summer. We look forward to returning again in 2018. Thanks and best regards,
Phil Rayburg
Stevens/Nicklin 2017
Stevens is probably the epitome of the ideal Far Northern outpost . The water system consists of Stevens, Nicklin , and Dean lakes, stretching over 21 miles of protected water. Loaded with variety- shallow bays, rivers, deep holes, lots of structure- you will be constantly exploring this awesome system. It offers easy access to the Canadian Grand Slam, with all four species minutes from the front dock. Quality and quantity abound here. Run 5 minutes to the 'Store' to load up on some fresh walleye, a cast away lies trophy pike, 10 minutes in the other direction and you could be slamming laker after laker in one of the big holes. For the exotic, head over to the Laurilla River and enjoy a perfect setting for arctic grayling.
The camp is worthy of a postcard, set on a beach that rivals anything in the Caribbean. The two cabins are spacious with two separate bedrooms, a complete bathroom, kitchen, porch, and large living room. All the amenities exist including custom boats, an ice machine, generator, and satellite Wi-fi. The camp manager is Ralph Lloyd, a man few could outwork and an affable host you will enjoy.
Only a few select openings remain for Stevens in 2017. Give us a call and guarantee yourself some of the best outpost fishing imaginable.
Now Accepting Amex and No Fees !
For your added convenience, we have two big announcements. We now have now added and will accept American Express . We are also waiving all fees on credit card payments with Mastercard, Visa, Discover, and American Express. While you are making the miles traveling to your favorite fishing destination- the North Seal- you can also be adding lots of 'fun' miles to your credit card !